Each month, Toyotarō provides a drawing — as well as a brief comment — on the official Japanese Dragon Ball website. Thus far, Toyotarō has provided drawings of #8, Lunch, Chapa with Oob, Tambourine, Man-Wolf, Tapion, Janenba, Broli, Ozotto, Ginyu, Bardock, Paragus, King Cold, Bardock's original television special crew, Onio with his wife, Shiirasu, and Great Saiyaman. For his May 2019 entry, Toyotarō has contributed a sketch of Nail: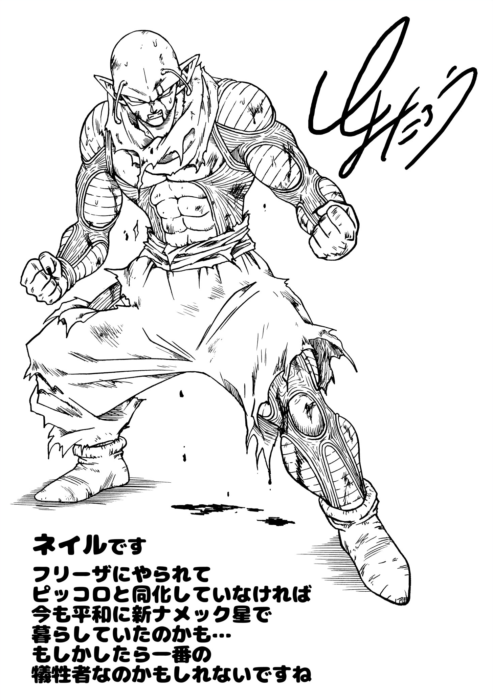 It's Nail. If he hadn't been defeated by Freeza and then merged with Piccolo, he might still be living peacefully on New Namek… He may very well be the single greatest sacrifice.
This drawing and comment set has been added to the respective page in our "Translations" archive.