The tenth collected volume of Toyotarō's Dragon Ball Super manga — originally and currently serialized on a monthly basis in Shueisha's V-Jump magazine — officially hit Japanese shelves today (02 August 2019) for ¥440 + tax. Spanning 192 pages, the volume covers chapters 45-48, and also contains a two-page bonus comic (originally hinted at by Toyotarō in his July 2019 artwork entry on the series' official website). The volume takes its title of "Moro's Wish" (モロの願い Moro no Negai) directly from chapter 48.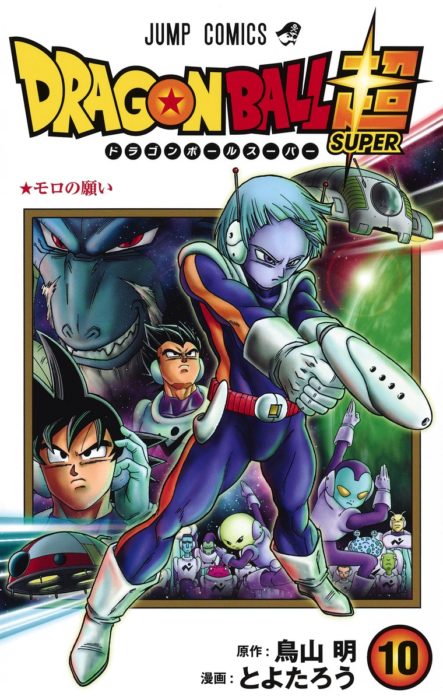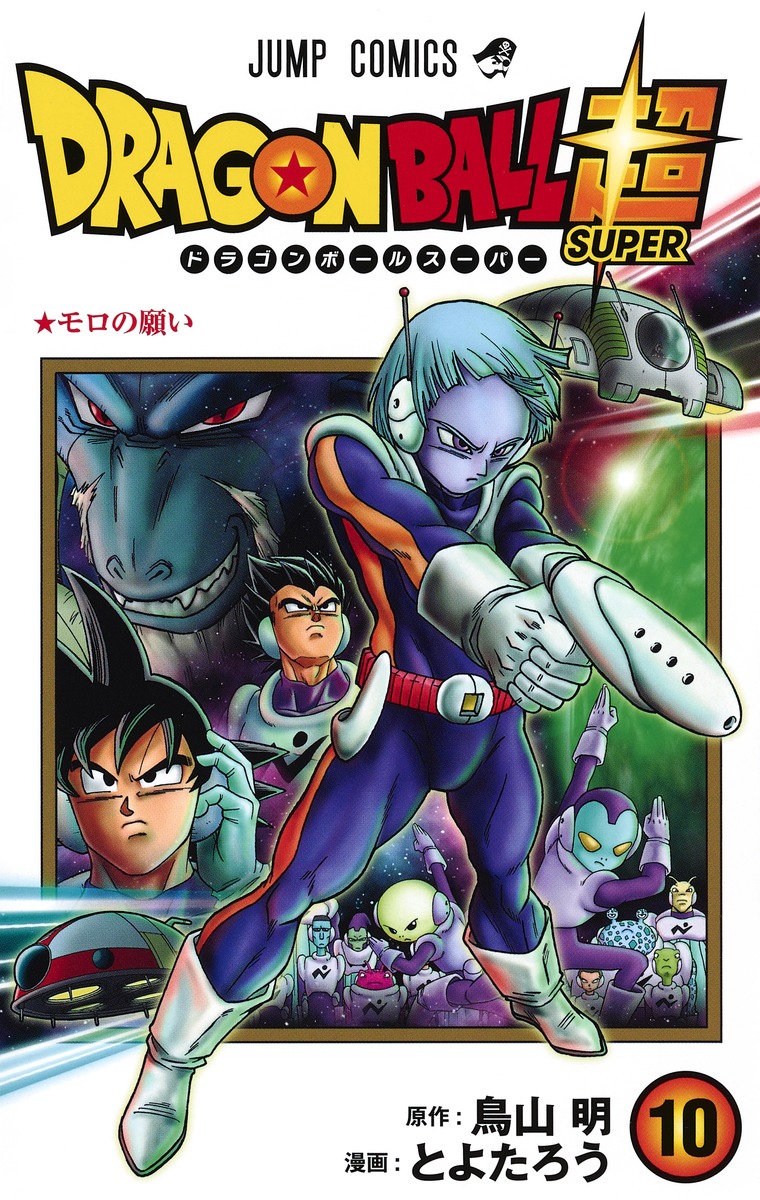 The inside title page showcases Son Goku and Vegeta, while the table of contents features angels Conic, Kucatail, and Vados.


To fill out the necessary page count, Toyotarō supplies new drawings between chapters: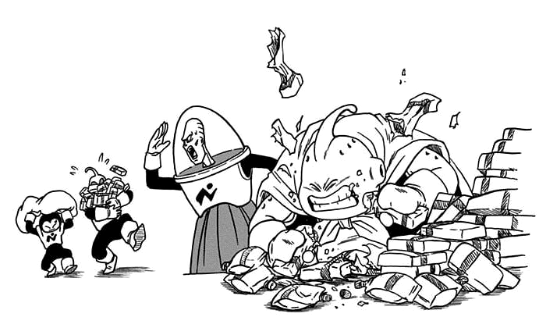 The volume wraps-up with a two-page "Special Edition" (特別編 Tokubetsuhen) chapter featuring Cranberi, retroactively confirming him as one of Freeza's subordinates on Planet Namek, killed by Zarbon's kick during the attack on Muri's village, and brought back to life with the Dragon Balls.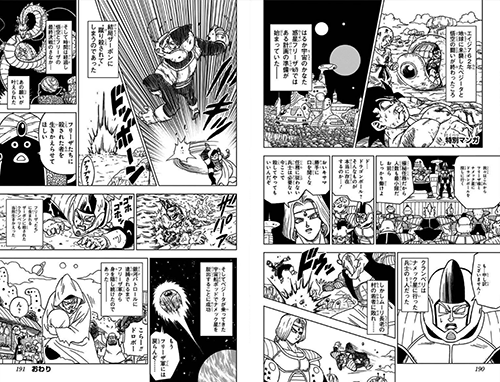 The print edition of the tenth volume is available for purchase via CDJapan and Amazon Japan. A digital release was made available the same day as the print release.
The Dragon Ball Super "comicalization" began in June 2015, initially just ahead of the television series, and running both ahead and behind the series at various points. The manga runs monthly in Shueisha's V-Jump magazine, with the series' fiftieth chapter coming last month in the magazine's September 2019 issue. Illustrated by "Toyotarō" (in all likelihood, a second pen-name used by Dragon Ball AF fan manga author and illustrator "Toyble"), the Dragon Ball Super manga covered the Battle of Gods re-telling, skipped the Resurrection 'F' re-telling, and "charged ahead" to the Champa arc, "speeding up the excitement of the TV anime even more". Though the television series has completed its run, the manga continues onward, having recently entered its own original "Galactic Patrol Prisoner" arc. Viz is currently releasing free digital chapters of the series, and began their own collected print edition back in 2017. The sixth collected volume is due from Viz this December.
The Dragon Ball Super television series concluded in March 2018 with 131 total episodes. FUNimation owns the American distribution license for the series, with the English dub airing on Cartoon Network, and the home video release reaching its eighth box set last month.