The word "lost" gets thrown around more often than it probably should, but when a VHS tape sells for over $500, something special is going on.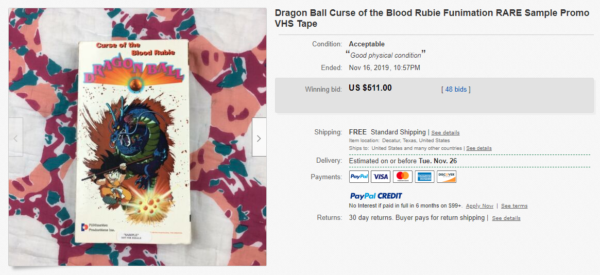 In 1994, the same year that they became a company, FUNimation produced an English dub of the first Dragon Ball theatrical film, titled "Curse of the Blood Rubies". Perhaps you have seen their 2011 re-release with the Texas voice cast. Perhaps you have seen their 1995 release with the Canadian voice cast.
It is unlikely that you have seen the original 1994 version.