Each month, Toyotarō provides a drawing of a Dragon Ball character — as well as an accompanying comment — on the official Japanese Dragon Ball website. Following up on the wealth of characters already drawn, for his June 2020 entry, Toyotarō has contributed a new image of the Mermaid from early on in Son Goku's training under the Turtle Hermit: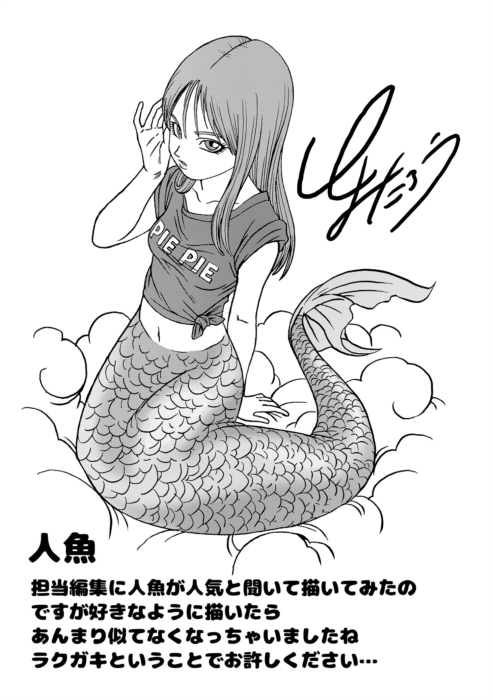 Mermaid

My editor told me that I should draw a mermaid since they're popular, but when I drew her as I pleased, she ended up not resembling the original all that much. Let's just call this one a doodle. Please forgive me.
The mermaid appears just a single time in chapter 25 of the original manga; with his own turtle ("Umigame") away, the Turtle Hermit ("Kame-sen'nin") tries to get Son Goku to bring him a "pichi-pichi" girl, and after a bungled first attempt, Goku brings a mermaid back next. Though she appeared just this single time, the official website's write-up for Toyotarō's drawing notes how she is still a popular character and continues to receive merchandise.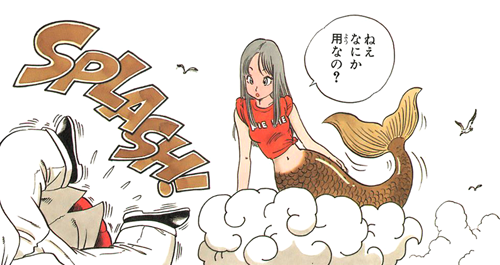 This drawing and comment set has been added to the respective page in our "Translations" archive.