Each month, Toyotarō provides a drawing of a Dragon Ball character — as well as an accompanying comment — on the official Japanese Dragon Ball website. Following up on the wealth of characters already drawn, for his August 2020 entry, Toyotarō has contributed a new scene with Ōzaru Bardock.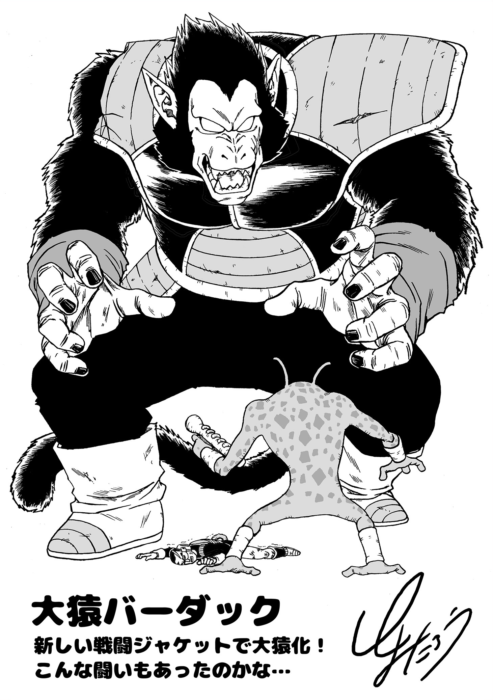 Ōzaru Bardock

He transforms into a giant monkey in his new battle jacket! Maybe there was a battle like this one as well…
The "new" battle jacket Toyotarō references is that from Bardock's appearance in the "Dragon Ball Minus" bonus chapter within 2014's collected edition of Jaco the Galactic Patrolman; this design is an update by Akira Toriyama compared to the character's original 1990 television special appearance (originally designed by Katsuyoshi Nakatsuru and further updated by Akira Toriyama at the time).
This drawing and comment set has been added to the respective page in our "Translations" archive.