SHOW DESCRIPTION:
Episode #0486! Mike speaks with Ian about a recent V-Jump video interview that discusses the current events within and the future of the Dragon Ball Super manga, as well as with Terez for a wiki project overview and status update.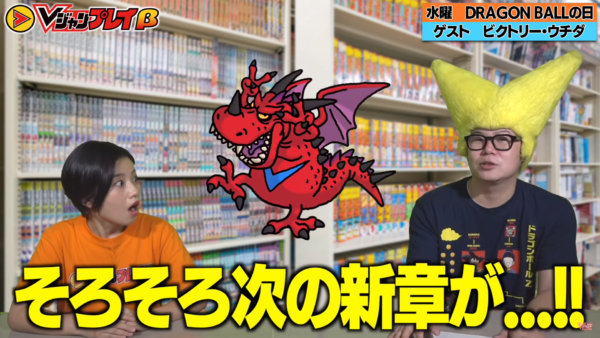 SEGMENTS:
00:13 – Introduction
02:43 – Topic 1
32:24 – Topic 2
55:20 – Wrap-up
REFERENCED SITES:
Our podcast is available via iTunes and/or Google Play Music, or you can pop the direct RSS feed into the program of your choice. You can also listen to this episode by directly downloading the MP3 or by streaming it on Spotify, SoundCloud, or YouTube. We invite you to discuss this episode on our forum.