Following the initial announcement back in February, Tubi has launched the full 74 episode run of the Dr. Slump franchise's 1997 reboot television series on its free streaming service: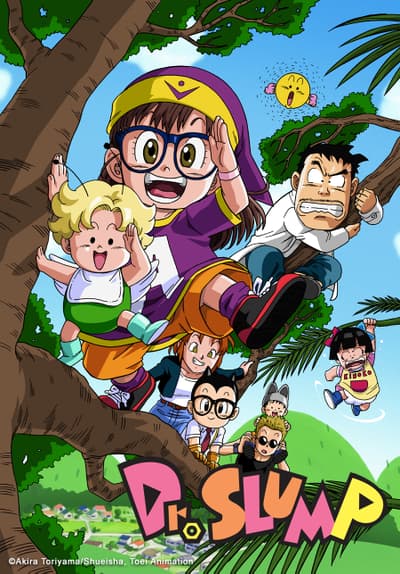 English subtitles are provided through the service's closed captions functionality.
Based on Akira Toriyama's 1980-1984 manga originally serialized in Weekly Shōnen Jump, the original Dr. Slump television series by Toei Animation ran from 1981 to 1986 on Fuji TV; it was replaced by the Dragon Ball television series after its conclusion. In a fitting switch, this 1997 Dr. Slump reboot television series took its original timeslot back following the conclusion of the Dragon Ball GT television series that November.
Arale and the Dr. Slump cast have made their way into the extended Dragon Ball universe many times over the years, beginning with a three-chapter crossover during the original manga's Red Ribbon Army story arc. The 1997 series features its own original four-episode crossover from episodes 56 to 59.
Along with Dragon Ball, Harmony Gold dubbed a pilot production of Dr. Slump in the 1980s, though this attempt never resulted in a proper, continued broadcast of the series. The Dr. Slump television series has long had a complete episode listing on Amazon Prime, though the episodes have not been actually made available for streaming in America. The original manga, translated by Alexander O. Smith, is available in English from Viz both digitally and in print.