After running consistently in Saikyō Jump since the magazine's May 2020 issue (including an online-only chapter during the magazine's hiatus for a design refresh last summer), Yoshitaka Nagayama's Super Dragon Ball Heroes: Big Bang Mission!!! manga series has come to an end in this month's March 2022 issue of the magazine, released last Friday, 04 February 2022.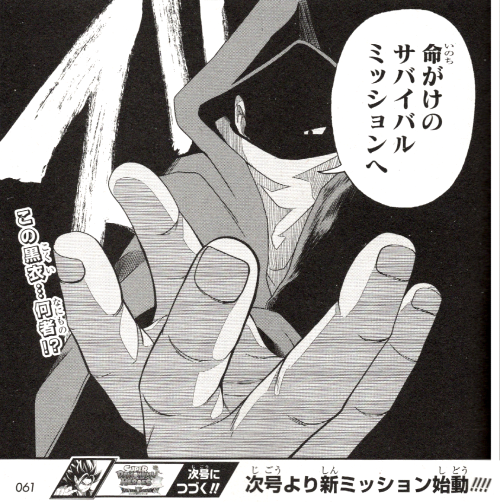 Big Bang Mission!!! — Nagayama's third mainline series following Dark Demon Realm Mission! and Universe Mission!! before it, each also serialized in Saikyō Jump — will be followed next month in the April 2022 issue with the debut of Super Dragon Ball Heroes: Ultra God Mission!!!!, itself also produced by Nagayama.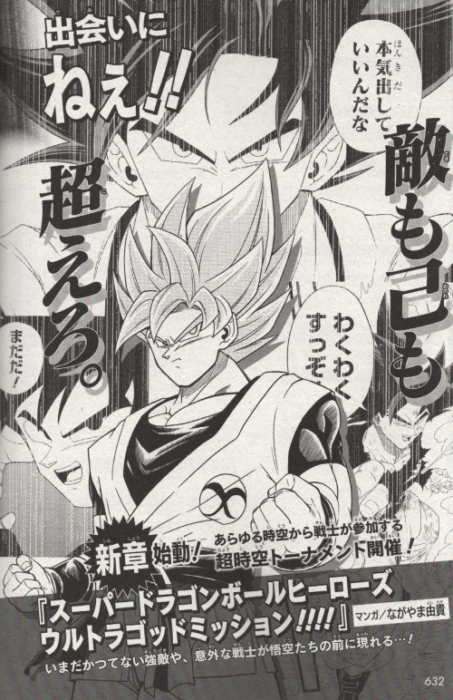 The promotion promises a super space-time tournament with warriors participating from all of space-time, and unprecedented strong enemies and warriors appearing before Goku and the others.
The April 2022 issue of Saikyō Jump will be released Friday, 04 March 2022.
Yoshitaka Nagayama debuted in a supplemental booklet packed in with the December 2013 issue of Saikyō Jump, with Dragon Ball Heroes: Rookie Charisma Mission Episode 0 depicting the daily life and "training" of Engineer Yoshito and new Battle Navigators Tsubasa and Momo-chan in a cartoony style. The series eventually received its own standard serialization in Saikyō Jump beginning in the July 2014 issue, followed by the traditional story serials of Dark Demon Realm Mission! beginning in the September 2016 issue, Universe Mission!! beginning in the May 2018 issue, and now the latest and current series, Big Bang Mission!!!, beginning in the May 2020 issue. The prior two series have been collected in full, and the second collected volume of the Big Bang Mission!!! series saw a release back in August 2021. Additional collected volumes, while not yet announced, are certainly expected and should cover the remaining chapters (the first volume having covered chapters 1-4 and the second volume having covered chapters 5-8).
The various Dragon Ball Heroes manga series remain without an official English translation and release.