While the back-of-the-volume comic, Victory Asada's Road Toward Super Top-Class!!!, in each issue of Shueisha's V-Jump magazine is generally the most standard fare kind of fluff imaginable, the chapter within the June 2022 issue — released yesterday in Japan — features an "interview" (if you can call it that!) with Dragon Ball Super: Super Hero director Tetsuro Kodama.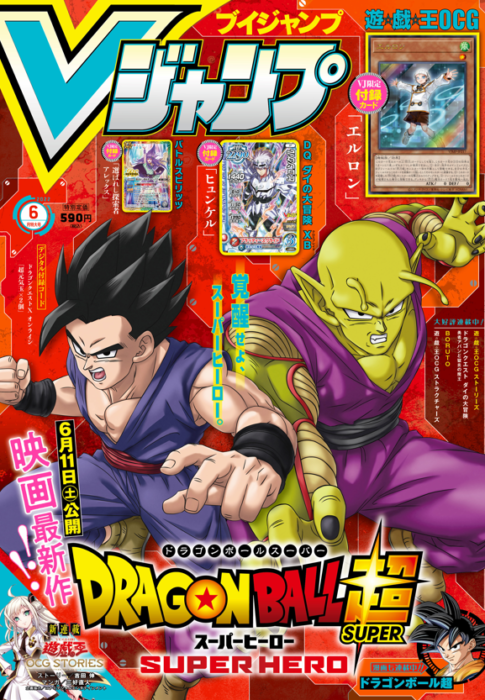 This particular chapter manages to squeeze out a few notable items regarding the film courtesy of Kodama:
Asada: How did work for this movie start?
Kodama: The first thing I received was the script from Toriyama-sensei and a picture of Carmine he'd drawn. When I first looked at the script, I was amazed at the number of characters and information inside!
[Kodama reading script: Wow!]

Kasai: Whaaa? So Carmine came first?
Kodama: Yeah! So even now, he's a pretty resonant character with me. [Outside of speech bubble: A pretty amusing one too.]
Victory Asada's Road Toward Super Top-Class!!! is penned by Yūji Kasai, who also currently pens the Saikyō Jump manga series Super Dragon Ball Heroes: Avatars!!, which just received its first collected volume in Japan.