Show Description
Episode #0500! We are celebrating five hundred podcast episodes! Join us for a journey from the first episode back in 2005 through today's shenanigans. All the best in-jokes, all the best discussions… and a lot more. Also: we occasionally talk about Dragon Ball.
How to Listen
Our podcast is available via Apple Podcasts and/or Google Podcasts, or you can pop the direct RSS feed into the program of your choice. You can also listen to this episode by directly downloading the MP3 or by streaming it on Spotify, or YouTube. We invite you to discuss this episode on our forum.
Contest! Giveaway! Autographs!
We are giving away a copy of Dragon Ball Z Kai: Season One on DVD signed by Masako Nozawa, Toshio Furukawa, Yuko Minaguchi, and more! This contest is open through the end of April, so start exploring all of the ways you can check out Kanzenshuu's resources here and on other various platforms, and get those entries in!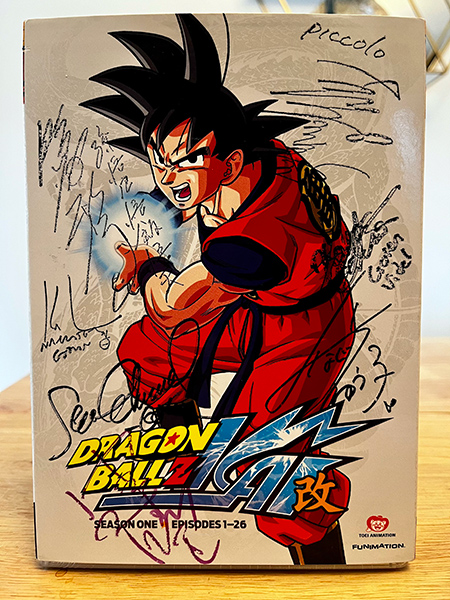 A Winner Has Been Decided!
We are excited to announce that Eric has won our podcast episode 500 celebration contest! Eric has been contacted and will receive this Dragon Ball Z: Kai – Season One DVD set signed by tons of Japanese and American voice actors, which friend of the site Albert graciously arranged back at Animazement 2013!