No offense to anyone, but I'm halfway wondering if we're even watching the same trailer. How can anyone look at what we saw in the trailer and think these graphics are bad? Are people just...THAT convinced now that every game is going to look like FighterZ? Because it's not, and nor should it. FighterZ is beautiful, I get it. But if absolutely every game had that exact same aesthetic, it would wear out it's welcome eventually.
Now, the concern of the game only going through the Freeza arc, I can understand a little better, because there's really no reason for that nowadays. However, until we see more, there's no guarantee that's all this game is doing, and if it does, they might have fleshed out the story enough to make up for it. Hell, 'Attack of the Saiyans' only goes through the Saiyan arc and nothing else, and it's still regarded as one of the better DB games in recent years.
And above all else, this is the first non-fighting console DB game we've gotten in a
long
time. How someone could not be excited for that alone is something I just...cannot comprehend.
Nickolaidas wrote:Holy crap, Nappa looks like shit in that pic in the left.
Are...are you judging this one pic here?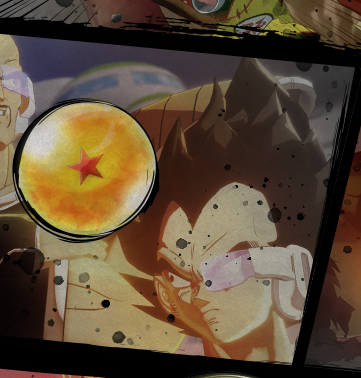 Where you can't even see half of his face? How...how are you finding issue with that much of a fraction of an image? I'm honestly curious.