God the way Toyo draws fight scenes has been unbearably bland since the ToP saga, there's no impact to their strikes, these characters simply don't feel powerful in the slightest.
Piccolo calls it a fight for the "fate of the universe" but the battle between Goku and Piccolo in the 23rd BT felt way more intense than this.
Toyotaro even added another infamous: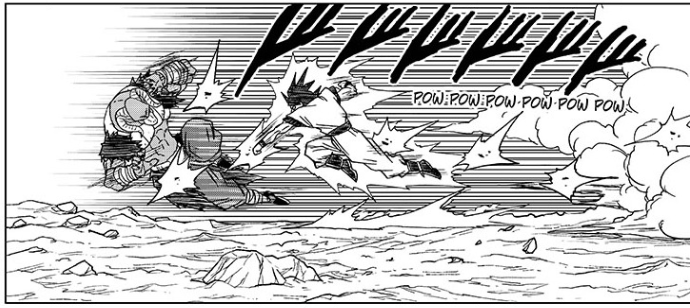 To the collection.
I've come to accept we will never see another fight like SSJB Goku vs Fused Zamasu ever again, maybe Toyo has just lost passion or is too stressed. He will almost certainly never hold a candle to peak Toriyama at this rate: