Finished. ^_^
JulieYBM
, I'm sorry that I didn't get to incorporate your idea for the Kame and Ma symbols into the finished drawing. I kinda went ahead with it faster than I thought, and by the time it was over and done with it was too late. I'll keep it in mind for the future, though, because it was definitely a good idea. Big regrets on not having used it here.
So, here's a step-by-step process on on something I've been working on in collaboration with
Suupaa Gohan 2
.
The first half is my doing. Like usual, the first step is to compose a sketch and clean the lineart. Sketching is easy, but cleaning it up can take several hours.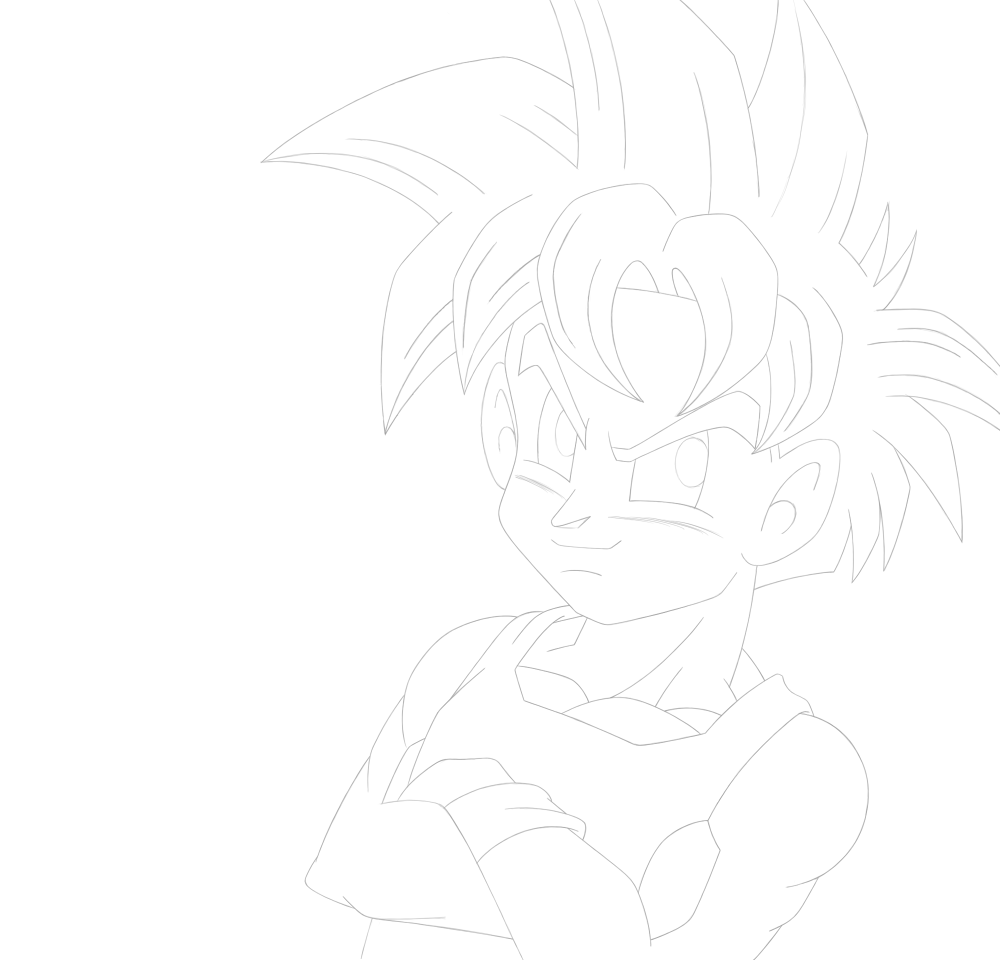 Then, I'll choose my base colors and fill them in.
About here is where SG2 said something like "that wristband is a stupid color" and pretty much just took over. Done using the SAI Paint program (which she's never actually used to color before, if you can believe that), she used my base colors to composed a true shade.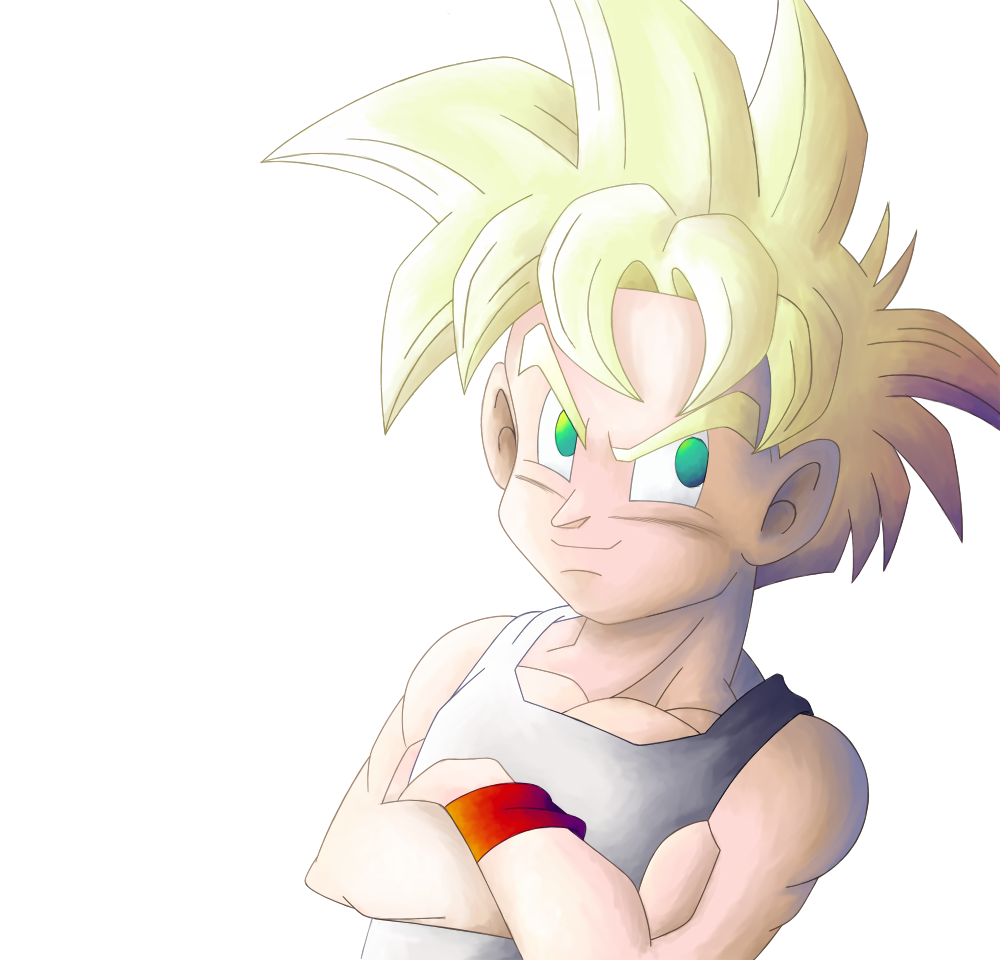 After that, she got clever and added a background, drop shadow and text. And then, it's done!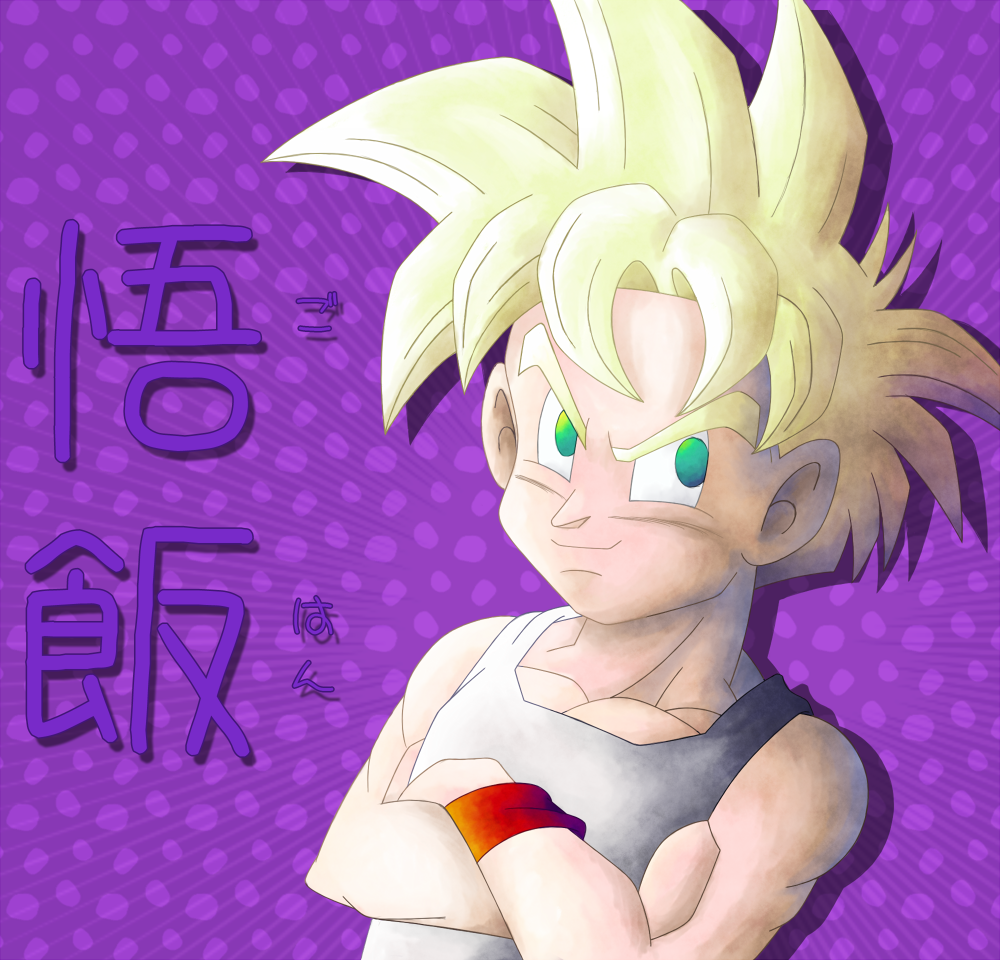 And... well, then there's...
Uh, this.
Uh... Evil!Gohan is what we're calling him.
I don't know where he came from-- and really, I don't think that showing you the accompanying chat would help--- but despite that she's the one who scribbled in the top hat, monocle and twirl-worthy moustache, she blames ME and my... inherent... uh, evilness... for giving rise to Gohan's evil twin. (Black hair especially is meant to signify evil.) But either way, I'm wary that he's going to... like, tie someone to a railroad track or something. o_o;
Great work all around, at any rate. We had a blast. But now I'm scared of Evil!Gohan...
~Da Lemmy