"Hate" may be a strong word, but I've noticed a growing swell of fans who seem to view Toei Animation with a degree of contempt when it comes to their contributions to Dragon Ball. I've been wanting to make a thread addressing this for some time, but struggled to find a way to frame the topic without it coming across like that "y r u gay?" interview. This thread may just be an excuse for me to gush over Toei, but it's only fair to give them some love.
For many fans, authenticity to the original author's vision is absolutely essential. I largely agree. Toriyama's involvement, or merely his stamp of approval, can generally be used as a mark of quality and canonicity to the amazing world he has created. However, Toei's many artists, animators and associated studios have also been by Toriyama's side, helping to develop his vision for Dragon Ball on the small screen since 1986. I feel that their contribution to Dragon Ball as a story and as a global phenomenon really can't be overstated. While Toriyama has had his conflicts with the anime production staff at some points, notably when he expressed disappointment that the early Dragon Ball anime's colour palette and visual style were still too bright and kitschy for the brand of serious martial arts action that the story would soon focus on, I think that just shows that there was always a lively creative symbiosis going on between the manga and anime that ultimately elevated both. It says a lot that Mayumi Tanaka's performance as Kuririn was so singularly iconic that Toriyama made sure to note -- in a medium without audio -- that Yajirobe had the same voice as Kuririn to make sure that Tanaka would continue to act for the series even after Kuririn's death.
As we all know, Toriyama has taken inspiration from the anime and movies numerous times. When the original author lifts directly from other authors in the same franchise, at what point can we really claim there's a "purity" of artistic vision at play here? Should Koyama and others be placed on a similar pedestal as Toriyama when Toriyama plays around with their ideas? For me, I suppose it boils down to Toriyama and his own irreverent approach to Dragon Ball. He has always been supportive of others having their way with Dragon Ball and doing interesting things outside of his own comfort zone, so I have no problem extending support to people beyond Toriyama, even if their visions are sometimes very different from his.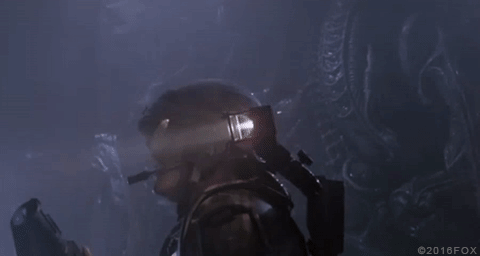 While a complete non-issue to most of the public, for hardcore fans of any media, it can be hard not to get preoccupied by issues of authenticity, canonicity, the author's opinion of XYZ sequel/adaptation. Yeah, I can't deny that knowing how George Lucas feels about Disney and the nostalgia-driven direction they took with the Star Wars Sequel Trilogy does affect my opinion of them "canonically" speaking. But I feel that sometimes, fans can lose the forest for the trees. Stephen King was critical of Stanley Kubrick's film adaptation
The Shining
, but hardly anyone is dumb enough to deny that the film is a highly influential banger in its own right. Stephen King may have created that world, but should Kubrick have been denied his own artistic vision when adapting it for cinema? If we get more in the realm of direct sequels, James Cameron took a completely different approach to
Aliens
than Ridley Scott did with the original
Alien
, yet nobody complains because it turned out really well. Roy Lichtenstein's
WHAAM!
is lifted from some panels in DC Comics'
All-American Men of War
, yet it arguably stands alone as an elevated work of art due to how effectively the imagery is recontextualised.
Keeping the story streamlined across both mediums, Dragon Ball didn't have much of an issue with people going off-script. As was the case with many animated manga adaptations,
Dragon Ball
and
Dragon Ball Z
mostly stuck to the story of the comic beat for beat, with filler of varying quality added in. As the story gradually devolved into endless fighting, something Toriyama himself came to regret, the filler expansions to the brief periods of peace between the main arcs -- while not hugely necessary -- definitely help to keep viewers invested in the Dragon Ball world across both mediums. Knowing that Goku, Gohan, Kuririn and the others have lives outside of brutal deathmatches for the fate of the planet is strangely comforting.
In terms of a story that was solely imagined by Toei,
Dragon Ball Z: A Lonesome, Final Battle
has always been praised extremely highly by just about everyone including Toriyama, while also acknowledging that it was darker than anything he would personally write. Whatever you think of that special, it in many ways best represents what Toei brought to the table creatively, and what made the marriage between the manga and anime so incredibly strong. I won't delve too much into this or other Toei-made continuations like
Dragon Ball GT
(which was also highly praised by Toriyama and, while obviously a different beast, still carried over Toriyama's charming sensibilities in some ways) because I have little to say that hasn't been said many times before, but the point is that Toei managed to be faithful while also taking creative risks.
To this day, Toei's staff still have extremely important contributions to the series, especially when you consider that there is no longer a singular script to go off. Among many other unique character designs for the Tournament of Power arc, Kale was contributed by Toei yet she was extensively used in Toriyama and Toyotaro's manga version of the storyline, and her design inspired Toriyama to come up with another female Super Saiyan, Caulifla. Hell, the "revival" era movies, while heavily attributed to Toriyama in the writing department, are still 100% Toei productions and all of them have long empty stretches in their screenplays in which Toriyama encourages the animators to do their own thing (i.e. "and then a big fight happens").
When it comes to the latest Super arcs, I've often seen the criticism "this is worse than a Toei movie" as if the only connotations anyone can draw from that comparison are negative. Well shit man, considering that some of the Toei's movies are arguably up there with peak Dragon Ball in terms of phenomenal hand-drawn animation, memorable character designs (some produced by Toriyama himself), amazing voice acting, digestible storylines for their short runtimes, authenticity to the wuxia genre, etc. I can't help but find comments like that weirdly snide and dismissive. Aren't
Battle of Gods
,
Revival of F
,
Broly
and
Super Hero
all "Toei movies" as well?

To wrap this all up, the point I mainly want to get across is pretty simple: show some respect to Toei, creep.