In the 2013 Shonen Jump Alpha yearbook there is Creator Spotlight featuring Akira Toriyama. In this spotlight there is an announcement of an upcoming 3-in-1 edition of DragonBall slated for a Summer 2013 release. I just checked, and the current editions of the VIZBIG releases are all back in print and available to purchase on Amazon, so I don't think this is just a reprint of those books.
I'm hoping we get more accurate translations, more colored pages (like the Kanzenban), and hopefully no more edits. We've waited too long for a competent release of the manga in English.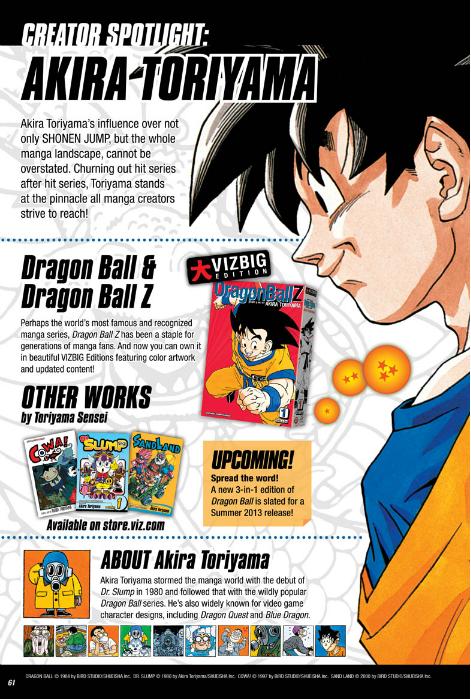 Does anyone have any details regarding this release?