Original depiction:
Flame-like aura with no electric bolts.
More recent depictions: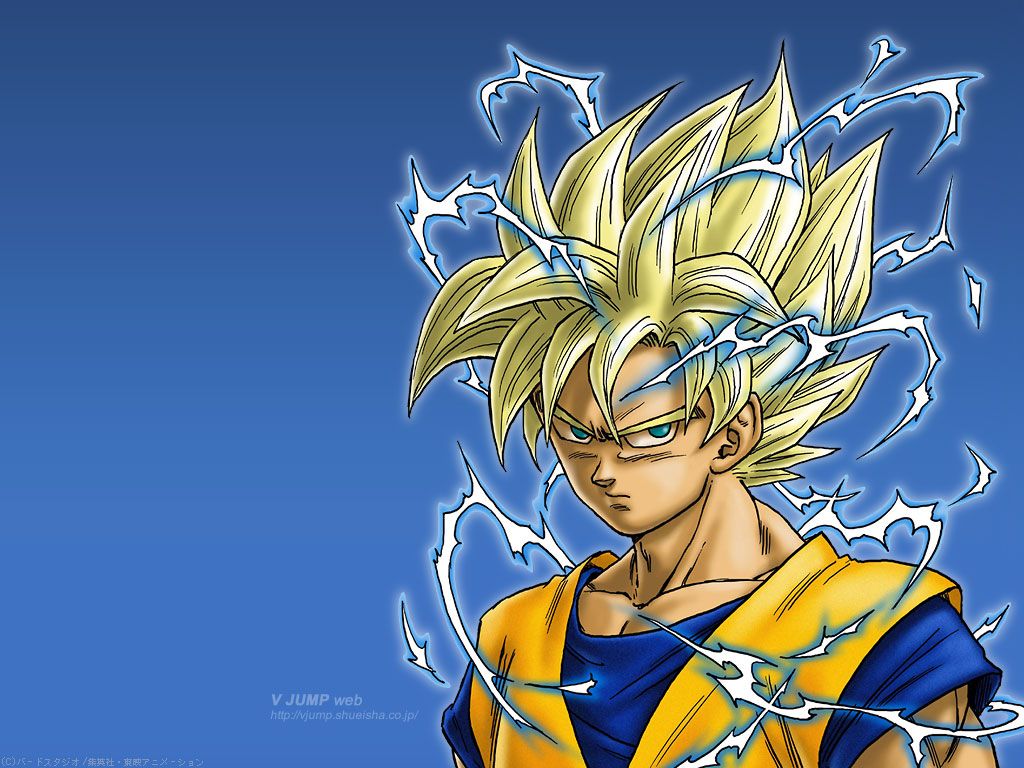 His more recent depictions go against everything that we think we know about Super Saiyan auras. Currently, In the first Super Saiyan form, he clearly depicts a more streaky aura with electrical bolts, more indicant of Super Saiyan 2. What gives???