Hello Everyone!
Does anyone else miss back in Dragonball's Hey day when the Internet wasn't as crazy as it is now and you would look for Dragonball Z stuff and find crappy images and Gifs?


I remember seeing poor quality Gifs for some of the movies and I'm like ''That'll never come to america''

I miss being amazed by stuff like this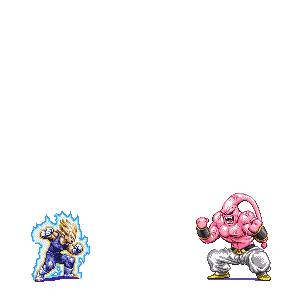 I mean, It sucked having low quality images and stuff but I miss it so much!

Me and my brother used to print picture after picture of Dragonball stuff and try to draw them.(I still have a lot of those papers)
I'm going to put this in the spoiler thing.
I remember seeing stuff like this and thinking ''What's going with the series over in Japan?''


This was actually taken from a VHS rip that a friend at a video store got me a long while back. it is ''Fusion Reborn'' In Japanese and it had this little introduction in it. and as far as I know it's never been released onto DVD.
http://www.youtube.com/watch?v=JxtQVM1nmKk
What about you guys? What do you miss about the old days of Dragonball?