Hey everyone!
Does anyone else here seem to suspect that Star Wars had something to do with the design of the cars in DB? Here is an example of what I mean:
DBZ's "land speeder,"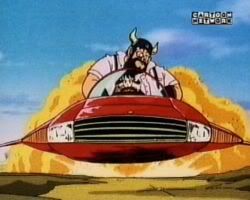 And . . .
A Star Wars land speeder,
They look pretty similar, don't they? Is it just coincedence? Thoughts, opinions, and facts appreciated.

Also, if anyone can get a better picture of a Star Wars land speeder that more closely matches the DBZ one, I would appreciate it. I don't have the ability to take screenshots, so I had to dig for those.