This topic is not about the GT rendition of tails/Oozaru/SSJ4, as we all know how that turned out. Some people liked it, others didn't.
This topic is speculation on whether or not Toriyama will return to use the tails on the series.
We all know since Toriyama return, he's been doing things his own way, so he will never acknowledge SSJ4.
Nowadays, apart from GT, the tails look like an afterthought in Saiyan biology.
They were such a big part of Saiyan/Goku identity in the early days, after SSJ they became completely pointless.
If we get even more movies, i would love for Goku and Vegeta to get their tails back. Not necessarily for a new form.
Perhaps Toriyama could say "the Saiyan tails are important for they allow SSJ energy to be channeled more easily in the Saiyan body..."
Toriyama first sketches of SSJ3 had a golden tail, so he probably had some kind of idea like this.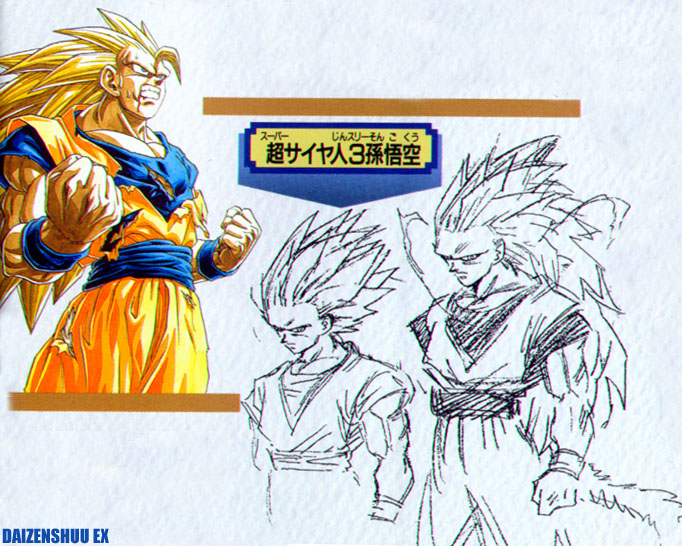 GT kinda toyed with this idea by allowing Goku to use SSJ3 more easily after he regrew his tail. Altho it was only slighty hinted at, and also become pointless since SSJ4 happened.
Why not go the full way?
Make it so Goku and Vegeta regrow their tails, either naturally or via Shenron, and then have the tails function as a catalyst for SSJ.
Perhaps have Goku discover that SSJ3 was incomplete without a tail, and with a tail the draining effects of the form are halved.
So a new movie where Goku will finally be able to mix SSJ3 with God Ki (blue SSJ3 with blue tail?), without the problem of running out of fuel/destroying his life span in 1 minute.
The movie will also show Vegeta train to achieve SSJ3 so he will be able to use it with SSJG.
This sounds like a cool idea. And to be honest, tails are probably the coolest thing about Saiyans (Saiyans in Xenoverse have no tails, why Dimps WHYYYYY???), not to mention that they are the only thing to distinguish them apart from humans.
I also love how the tails turn golden in SSJ.
I would like something cool to do with Oozaru tho, altho still haven't got a good idea for that one.
Like this idea? Or maybe propose your idea.