So
Pekindaq
re-tweeted this a few hours ago...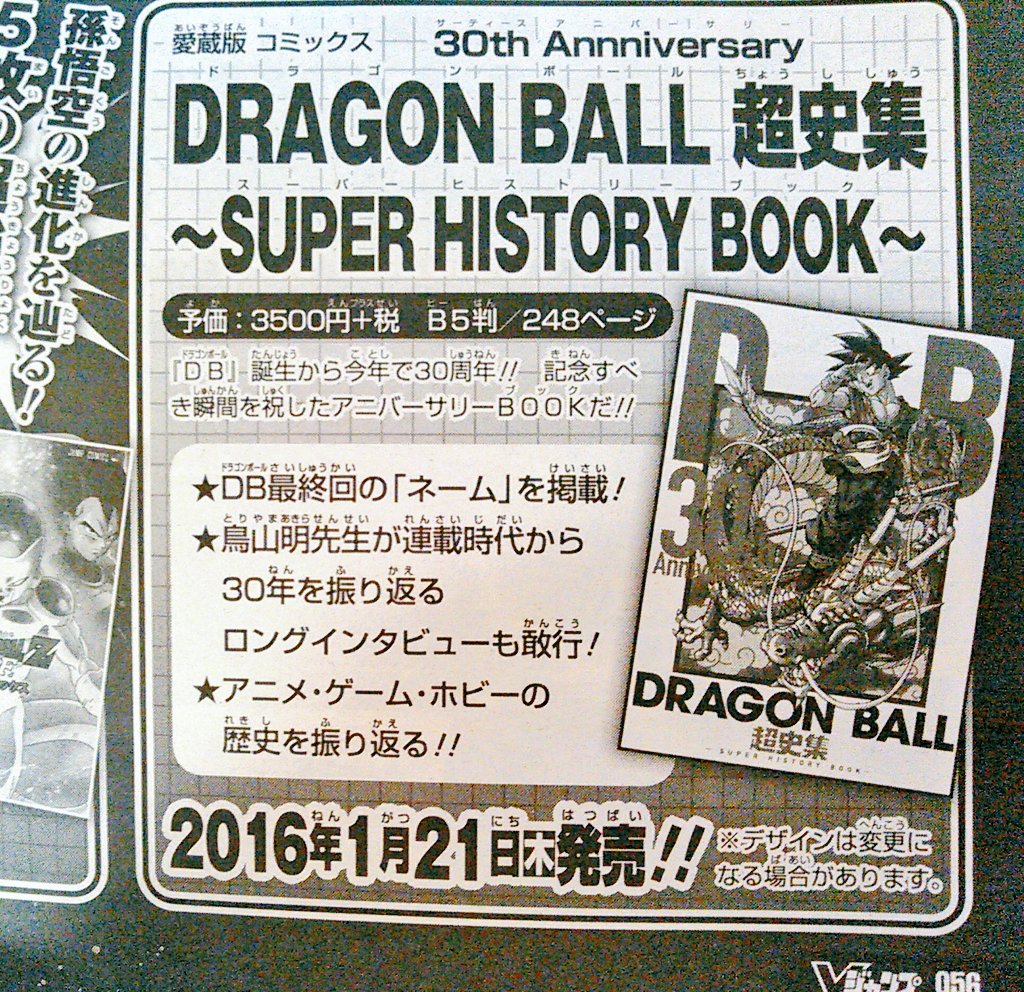 https://twitter.com/si000859m/status/667613037956755456
...and I've only just now come to the realization that next year is the Dragon Ball Anime's 30th anniversary. What are your expectations and wishes for the coming year?
This is a bit boring, but I am anticipating the announcement of another film. Since it could potentially tie in with the anniversary celebrations, I'm hoping for something that's just a little bit more special. Perhaps of a grander scale compared to the previous two. I'm also anticipating another merchandising blitz, with a lot of the anniversary branding being plastered everywhere. I know these predictions aren't exactly exciting or original, but this is mainly because I wanted to add a little substance to this thread, rather than just posting the Tweet since it's unlikely that there'd be a lot to discuss- save for speculation over its contents.

Either way, I'm certainly excited now. The book definitely looks intriguing.