One thing that I feel Toei and the fan base has forgotten is that Broly can achieve the standard Super Saiyan form.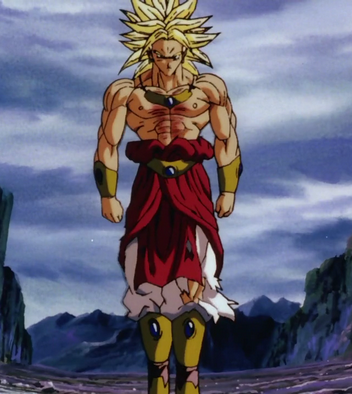 I honestly like this form the most since it's probably the "rarest" form of Broly's (besides LSS2.) We hardly ever see any appearances of it. It's usually his blue-hair restricted form that is shown. I hope that Heroes shows us more standard Super Saiyan Broly, along with him achieving the "standard" forms as seen in these fan art pieces.
If it were up to me he'd have the tail as seen above, along with the rings around his arms, neck, and the ki-control device (but with golden hair.) There was a color mistake in the first movie that showed this: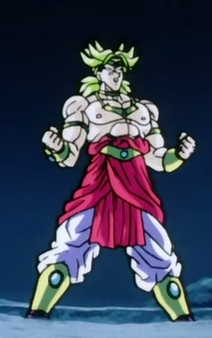 Combine that with the tail I think Broly looks far more legendary, like he's truly a god of sorts.