So apparently it's been almost three years since
the last time I quasi-collected this kind of list
: the "best" podcast episodes... or, for another way of thinking about it, a good collection of material that could introduce a new listener to our style and our content. After all, every episode is someone's first! In related news, there's a nine-year-old born every day!
I'd like to do a similar thing now that it's been a few years since then (and, uhh, I guess the show is ten years old!). I'm also considering editing together a "best-of" episode from the recommendations (actually stripping out the segments and creating one new file that can be pointed/linked to), rather than just having a list here on the forum.
I remember things pretty OK, but the listeners seem to have a better recollection of the things I say than even I do. It's also tough for me to make a judgement call about what's "funny" and such. Sometimes what I think were discussions that were out-of-this-world get no response, and conversations I felt were bordering on phoned-in get amazing responses. So here's where you come in!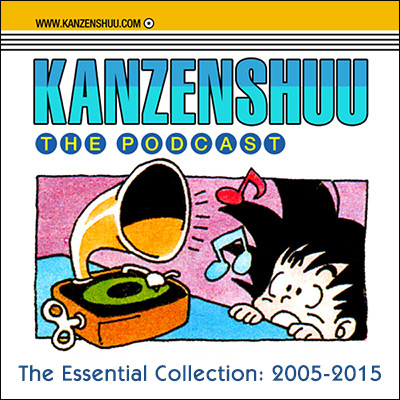 THE WHAT
Was there a particular news story that had some good context and analysis? Was there a discussion point that really got nailed from all perspectives? Was there a group revelation that had you in stitches?
THE WHERE
Which episode was it, and which segment was it? Timecodes are even more helpful! If this ends up being a "best-of" edited episode, consider that the segment shouldn't be excessively long, and should be able to be cut out and listened to on its own with enough context to not be completely incomprehensible. Something 2-3 minutes long is great, maybe 5 at max.
THE WHY
What was it about this segment that you feel warrants it being included?
I would prefer folks kept their responses to episodes ~112 or later (which is when I made the major equipment upgrades resulting in significantly higher-quality audio), but I'm willing to dive back a little further if it's super worth it.
If you can respond here on the forum: great! If you want to use the contact form
on our website
to email us: that's also great! Message on
Twitter
or
Facebook
? Equally great! Looking to source lots of opinions from lots of people with lots of different experience with the show.