The Saiyan saga starts with Goku revealing he has a son, who he named after his deceased grandpa Gohan, showing right off the bat that he cares so much for his son to the point that he named him after the one he cherished the most. He also revealed he didn't give Gohan any martial arts training because ChiChi insisted that it wasn't needed, despite Goku wanting to train him he let ChiChi have the say. Chichi having the final say is something that is present throughout Goku and Chichi's relationship, even though Goku may not agree he honors his grandpa's teachings by letting her make the decisions.
Raditz then appears and reveals Goku's heritage, that he's a descendant and one of the last surviving members of the alien warriors - The Saiyans. Although Goku viewed Raditz and the Saiyans as evil scumbags, Raditz insists that they're simply doing what they're bred for and tells Goku he's not fit to live on earth and by doing so he's only restricting his Saiyan nature, foreshadowing his development in a later arc. Goku however claimed he didn't care for his heritage and only wanted Raditz to leave his home. Raditz then kidnaps his son Gohan forcing a desperate Goku to team up with his arch enemy Piccolo. This showed how Goku was willing to put aside his dislike for receiving help aside because he felt saving his son was too important.
Goku died in the fight with Raditz with Piccolo surviving and kidnapping Gohan - Who was revealed to have great potential during the fight. During his training with King Kai. King Kai explained being a Saiyan gives them a gift and sense for battle which Goku happily acknowledges since he's a Saiyan. This was the start of Goku learning what it truly means to be a Saiyan, and knowing who he is.
Later on, before his fight with Vegeta a key exchange with Vegeta before their battle ensues. Vegeta tried to put down Goku like he would other lower class warriors but Goku, thanks to his upbringing, was able to turn that on his head by humbling himself, saying he's actually grateful to the Saiyans for seeing him as nothing more than a lower class. Goku was both grateful and hateful towards the Saiyan. He hated what he could have become if he lived in their society and hated their culture as it goes against what he stands for, the idea that hard work means more than social hierarchy and the morals he grew up on. But at the same time he was grateful to them for that very reason. If it weren't for the Saiyans operating like they did then he wouldn't have experience the adventures he had on earth, in which both its ups and downs and all the teachings and experience he had moulded him in a way that compliments his pure desire to fight. This was further shown by Goku also responding to Vegeta with the classic line "Even a low class can surpass an elite with enough hard work" which was in tune with the lessons of "Not being too content with your power" and "There's always someone better" that he grew up on. His gratefulness to the Saiyans deepened his love for the planet.
When Vegeta transformed into a Great Ape, it revealed to Goku his darkest secret that was kept from him all his life - He killed Grandpa Gohan. Something that he'd hate to do more than anything. But instead of hating himself for it, it made him realize that his Saiyan nature is a part of himself that he cannot shake no matter how much he hates it. This was further shown to Goku by the fact that Gohan was able to have some control over his Great Ape form due to his human half, a half that Goku himself can never share. Foreshadowing the fact that Goku is not fit to live on earth.
After the fight with Vegeta, Goku requested to have Vegeta's life spared, not because he could change his ways but because he's someone who he can test his limits against. Goku admitted he knew doing it was wrong but his Saiyan nature drives him to test his limits despite how much he prefers not to put the planet he love in danger. This showed the true nature of Goku's confliction, with his Saiyan nature conflicting with his compassion, which played a key role in a later arc.
Throughout the course of the Saiyan arc Goku learned both the pros and corns of being a Saiyan, the natural instincts and incredible potential the Saiyans possess is something to be glad over, but then there are the negatives, the irrational decision making that stems from Saiyan natural instincts. Goku weighed both the pros and cons of being a Saiyan and decided to just accept himself rather than loathing or celebrating what he is, which allowed him to figure his way around his limits as a Saiyan in a later arc. There's a great message there about accepting who you are.
Goku primarily wants to fight strong opponents, and would spare enemies sorely because of that but still showcased his merciful/compassion side as well. During the Namek arc, Goku offered Vegeta a senzu bean saying it was because he wants a rematch against him on earth, but he also displayed interest in whether or not Vegeta is still evil. He also wanted to spare the Ginyu force not only because of how weak they are or how they showed some levels of honor in Captain Ginyus case. His desire to give second chances stemmed for him realizing Grandpa Gohan was actually dead and not reincarnated in the Baba saga and was fully developed by his knowledge of the afterlife in the Saiyan arc (i.e knowing about hell).
Later on in the Namek arc, Vegeta reveals to Goku while dying at the hands of Frieza the truth behind Planet Vegeta's (Saiyan planet) destruction, that it was Frieza who destroyed the planet. Goku, although still hating both Vegeta and the Saiyans, couldn't help but respect Vegeta for crying and begging to him, because of how hard it must've been for someone as prideful as Vegeta to do it. It was a level of pride Goku can relate to being a Saiyan himself, because it wasn't Vegeta liking the Saiyans which Goku can never do that filled his emotions, but it was how the Saiyans were the source of Vegeta's own pride, of what he is. And although Goku has opposing beliefs to Vegeta, he wanted to share Vegeta's pride out of respect. Meaning, taking pride in himself and his own beliefs as a Saiyan raised on earth. That's why Goku choose to fight for the Saiyans, because Frieza enslaving the Saiyans was an insult to what Goku is. This marked Goku's full acceptance of who he is to the point that he's willing to defend it.
During the fight with Frieza, Frieza pointed out how hypocritical it is to fight for the Saiyans despite how evil they are. With Goku responding with that's what led to their demise. This showed that although Goku was willing to defend the Saiyans, he's still doesn't defend them based on how right or wrong they are, but by what they actually are. Goku himself still believes being a Saiyan can led to him doing wrong things, but still accepted it rather than trying to defend how right it is to do it.
Goku owned the fact that he was the Super Saiyan of legend and is very well the strongest. But instead of being happy about this, it up setted him because he realised that he may no longer have limits to break, or stronger opponents to push himself for. Owning the legend of the Super Saiyan meant going against Goku's reason for living which greatly upset him. The fact that he took more pride in said reason is why it hit him more, as shown by the look of sadness he had after defeating Frieza. It was one of the reason why he wanted to spare Frieza, the other being because Frieza would have to live with humiliation of being defeated by a supposed lower life form, and why he held back his blast enough so that Frieza was able to survive and get reconstructed.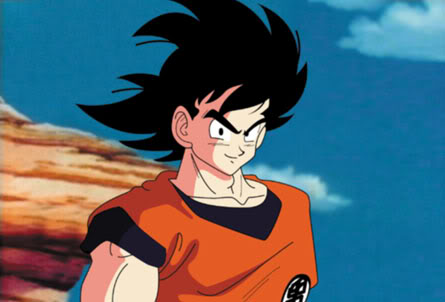 During the Android arc, Goku learned a single scientist from the RRA army Dr. Gero survived his one man assault on them and created super powered Androids to kill him. When Bulma brought up the idea of stopping the Androids before they're activated, they each gave their reasons for letting them activate. Goku expressed his desire to fight the Androids only after Bulma asked if he agrees with her. This was an important scene that further impacted his decision at the end of the arc, because Goku would allow the Z-Fighters to stop the threat from arriving due to his love for the planet but would not have any hand in doing so because of his pure desire to fight. This showed Goku that even his mere presence can instigate a battle against enemies, despite how passive he tries to be.
He lost to Android #19 because he didn't take the medicine for his heart virus, thinking the timeline changed enough that he didn't need to take it. This was a big mistake that, as well as the Androids existence, made him begin to contemplate his place on earth. From the moment Goku woke up from the heart virus, was the moment he started to think more about the future and calculated whether or not Gohan can go Super Saiyan during their time in the ROSAT. Meaning he decided to focus more on unleashing Gohan's potential so that if he can't do it, Gohan can.
The scene when Goku looked out the window was a powerful scene, it showed that he was contemplating a multitude of things about his life up to this point and how deeply concerned he was about them, giving even more depth to his character. Things such as Gohan's potential, his Saiyan nature, the Z-Fighter's leniency and his main reason for his decision at the end of the arc (Which I'll go more in-depth on further down the analysis). Goku also decided to find a way to push past the Super Saiyan barrier after realising that it's the only way to defeat the Androids, despite not being sure if it exists. The fact that powerful Androids on earth were able to surpass Super Saiyan made Goku relieved, as well as worried. Relieved that the Suepr Saiyan really isn't all powerful, meaning there's a chance to break the Super Saiyan wall, but still worried because of the Android threat itself. Hence his response to Krillin asking if he's scared or excited with "Both."
During his time in the ROSAT Goku came up with the perfect solution to the Super Saiyan barrier by inventing the Mastered Super Saiyan form. This form is the defining form of Goku's character because it reflected on his mentality on his work as well as his personality. Focusing mainly on his limitations rather than focusing only on besting others. The MSSJ reflects this better than anything else in the series, especially when compared to Vegeta's inability to fully master the form. Goku doesn't allow any angry thoughts to drive him like Vegeta who doesn't care if he has limits as long as he's the best, which is why Goku's mind is clear enough that he can train in the most efficient way possible. Because the form required practically the opposite of anger to achieve it by becoming accustomed to the regular Super Saiyan form, which Goku was able to achieve during his time in the ROSAT due to his mindset and his laid back personality. Goku, also unlike Vegeta, passes down the form to his son, allowing Gohan to fully realize his potential, because of Goku's desire to secure the planet's future.
When Goku came out of the ROSAT, he seemed even more calm than usual which puzzled the rest of the Z-Fighters, especially after he refused to go back in the ROSAT despite claiming he's no match for Cell. This was because he saw a glimpse of Gohan's full power during their time in the ROSAT and knew Gohan is more than strong enough to beat Cell, hence why Goku went to visit Cell so he can gauge his power in comparison to Gohan and see if he'd need to go back to the ROSAT with Gohan. Goku knew that working themselves more than necessary would have negative results both psychologically and physically, hence why he didn't tell Gohan about how he's the only hope and opt to relax more with his family during the 9 days before the Cell Games. Focusing too much on work can have negative effects on family life, which is a great message.
During the Cell Games, Goku gave up against Cell and called out Gohan to take his place. The Cell Games utilized the way Goku's character was built throughout his adventures and turned it on his head. Although Goku was right about Gohan's power he didn't took into account their differing mindsets, a critical error that almost cost him his son's and the planet's life. Gohan's reluctance to fight prevented him from bringing out his potential against Cell, who a reflection of Goku himself, a reflection of Goku's Saiyan nature. Goku's dislike for unfairness in fighting which ironically stemmed from his Grandpa Gohan was turned on his head with Piccolo questioning whether he values a fair fight more than the life of his son Gohan, since Goku gave Cell a senzu bean and watch without showing any concern as his son was getting beaten to death. It showed Goku how bad of a father he was being for misunderstanding the nature of his son, a nature that Piccolo was able to understand better because Gohan had more on his mind than anger, which Goku didn't take into account. Goku was frozen when Piccolo had a go at him for this and not informing Gohan of the situation beforehand because of how certain he was that Gohan would beat Cell and how he thought he was doing the best he can for him psychologically by not telling him. Further emphasizing how much a mistake can ruin everything for Goku.
This was a fantastic showcase of how although Goku is pure of heart, he evolved from a warrior race that didn't evolve to feel compassion but to care more for the fighting aspect of things which drastically altered his way of viewing situations such as these. He thought since Gohan would know that he needed to use his anger then he wouldn't allow any form of human nature to cloud him from doing what he has to do. But then Piccolo, who is from a more compassionate race, made Goku realize that his son's human nature indeed clouded him. It's why Goku wasn't as compassionate as expected for someone pure of heart, despite comprehending human morals. Because the Saiyans aren't bred for that compassion and his purity mainly derives from his nature as a Saiyan. This furthers the idea of how earth isn't made for Goku.
When Gohan unleashed his potential and was toying around with Cell, Goku was yelling out Gohan to take him out, showing how he's grown more cautious due to his past experiences. But Gohan didn't which led to Cell threatening to self destruct and blow up the earth. Goku then looked at his friends and smiled, knowing that he has great friends who'll protect the earth he loves for years to come and who'll be more united because of his passing. From that moment he made up his mind about his place on earth, that he wasn't meant to live there, and so gave up his life for the sake of the planet by using instant transmission to take himself and the danger he brought away from the planet.
After Cell came back Goku gave Gohan, who giving up his will to fight because of feeling responsible for Goku's death, words of encouragement to revive his fighting spirit, which Gohan takes to heart and gets back in the fight. This, as well as the mistakes Goku himself made, showed Goku what truly makes Gohan a better protector/person than himself, that was foreshadowed during the Saiyan arc, which Goku himself admitted when he announced his decision to stay dead at the of the arc. Gohan was more reliable than Goku because, unlike Goku, He won't spare villains or give them time to be at their fullest for the sake of having a challenge. Also, Gohan did learn from toying around with Cell to never give evils such as Cell the chance to cause a major disaster, something Goku cannot do due to his pure Saiyan desires. In short, Gohan not being a fighter at heart was made him a better protector than Goku, who was a fighter at heart.
Goku thinking the earth is safter without him, which was the perfect culmination of Goku's adventures up to that point, and passing down the torch to his son who developed into a better protector both physically and mentally than Goku can ever be (Or as it seemed at the time), showed how wise Goku has become. His main reason for staying dead was because how much bad guy's he attracted that put danger to others. From Tao Pai Pai in the RRA arc, Tienshinhan/Shen, Piccolo, Saiyans, Frieza and finally to the Androids with the majority of them being global threats progressing to the Android and by Android saga there was a whole universe of possibilities due to the Saiyans and Frieza. The Androids were key and had the biggest impact on Goku because they were created solely to kill Goku (And did in alternate timelines), they couldn't be sensed, came from a secret lab on earth and spied on Goku for years. Goku's decision also satisfied his love for fighting, as the otherworld is full of powerful opponents who should be around Goku's strength. Although Goku won't see his friends and families grow and live out their lives, and will never return to the planet he loves, he was able to come up with an equilibrium between his desire to fight and his desire to protect the earth which showed a great deal of wisdom.
Another big contribution to Goku's decision to stay dead was the Z-Fighter's leniency, with Vegeta being the biggest contribution. Goku knew that Vegeta's pride was wrapped up in beating him and that staying dead would leave Vegeta as an empty shell of a man. Goku knew it was necessary so he would grow into a stronger ally and family man instead of leading a path that would end in his death and hell. Goku believed that as long as Vegeta's pride remains, he'll always be evil and Goku at that point was the source of his pride. Not only was Vegeta an example of someone Goku prevented from doing evil by staying dead, but he also served as a symbol. If someone like Vegeta can change because of Goku's death, then it's highly likely that someone else out there in the Universe i.e in Frieza's army can change. One person can make all the difference as Dr. Gero showcased. His pure Saiyan nature also held him back from telling his friends to stop him from allowing threats to pass, which was shown to deeply affect him when he began to contemplate on his life. You could say he was trapped by his nature until he found his equilibrium.
The main theme of Dragon Ball which is "There's always someone stronger" relates to Goku's decision to stay dead, because he believes that he could potentially attract a stronger villain. This is genius writing that turns what defines Goku's character on its head.
Goku's decision to stay dead corresponds perfectly with the theme of taking responsibility of one's actions and the rewards that come with that was present in Goku's development during the RRA arc. He was rewarded a body in other world so he can train and fight for eternity for saving the earth numerous times. This also marked the growth and development of Goku coming full circle because the scale of the responsibility he took increased - from reviving a single man to defending the planet, with the rewards he received corresponding with his growth - From meeting his grandpa to spending eternity doing the thing he love with his mind at peace. It showed how selfless he's grown to be despite being unable to eliminate his selfish tendencies, as by him focusing entirely on the planet's future without expecting to die like he did, much like how he focused on reviving Bora without expecting to meet Grandpa Gohan. There's a great message there about putting your heart into the work or goodwill more than the expected rewards which corresponds with the themes surrounding Goku's mindset in his training.
During the Buu arc, Goku aided the Z-Fighters in stopping Buu from resurrecting further showing how determined he has become to prevent disasters from happened due to the events of the Android arc. He also opt to train Goten and Trunks to learn the fusion technique to prepare them for Buu and to further prepare future generations for future threats, saying it's not the place of a dead man to sort out the earth's problems. It showed how much Goku was concerned about the future after the events of the Android arc, he know that could either destroy Buu or teach Goten and Trunks fusion that could be a big help in the future due to the amount SSJ3 drains from his time on earth but chose to do the latter.
A big showcase of how Goku has become more willing to put his pride aside for the sake of the planet's future was when he wanted to fuse with Vegeta via the Potara earrings. He was willing to put his dislike for unfairness aside for as long as he existed since the potara earrings were said to permanent, showing how much he's grown to care more for the planet.
Before the final battle with Buu, Goku suggested he'd get dirty photos of Bulma for Elder Kai if he helps him. It shows that Goku grew to understand men's fascination with woman despite not being able to share that fascination due to being a pure hearted Saiyan, thanks to the lecherous ways of Master Roshi. Goku desire's to have Kid Buu reborn as a good guy also showcased his compassionate side, it showed that he'd much rather have his opponents be good people as well, and him deciding to train Uub also showed his concern with future generations.
To be honest, the Android arc would've been the perfect send off/ending to Goku's character. Not to say Buu saga Goku was bad, he was great it just didn't match the greatness of the character before that and felt unnecessary. The Android saga perfected the idea that Goku isn't meant for earth because it wasn't his natural home, as well as bringing his character arc to a close with the perfect send off. Although it was nice to see Majin Vegeta once again proving Goku's fears, it couldn't capitalize on the fears like the Android saga did because it already did it in the perfect way with his decision to stay dead. Not to mention the whole passing of the torch angle being ruined with Goku once again being the best protector.
Of all the great things about Goku, the true genius of his character is his purity. He literally twist the concept of a pure hearted person and turns it on its head by staying true to the theme of looking beyond society's conventions. He's pure of heart yet his pure desires can put those he cares about as well as the planet in danger. His character arc provides a more plausible take on pure heartedness, by relaying the message that being pure of heart means unshakable heart's desires rather morality or society's standards, which can good or bad depending on what the desires are and how the individual views said desires and accepting that ones desires/limits are unshakeable instead allowing society's convention to delude them
Goku is truly one of the greatest characters of all time in my book.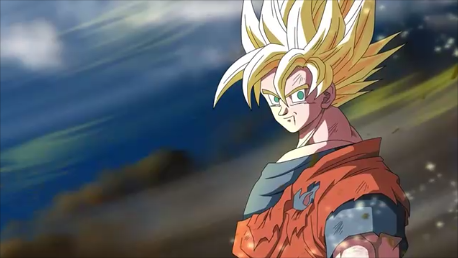 And that's my analysis on Goku. There are a few things I left out/forget but I feel there's enough here to show why I think he's one of the greatest characters of all time.
Also, shoutout to Doctor. Our discussion about Goku's character really helped my analysis on him.
Part 1:
http://www.kanzenshuu.com/forum/viewtop ... =7&t=33421
Check out my in-depth analysis on the full depths of Goku's acceptance of his Saiyan heritage:
http://www.kanzenshuu.com/forum/viewtopic.php?t=34760