So I was randomly browsing for Dragon Ball VHS tapes when I ran across this amusing little Australian release titled "Vengeance of the Demon King" released by Speedy Video. Undoubtedly this is a VHS release of the "Malaysian dub" of DBZ movie 1 but what's surprising to me is the fact that Speedy released stuff outside of Malaysia and that it's on VHS instead of VCD.
EDIT: Turns out this is actually a Malaysian release which makes more sense, I just assumed it was Australian because the seller was from Australia.
Anyways, I just wanted to share it here as I couldn't find info about it anywhere else and I found the description on the back of the tape absolutely hysterical.
"Kakarot's father and God have a long lasting fend between them. Kakarot promised that when he grew up he will turn earth into a demon paradise. Therefore, he gathered the 7 dragonballs to give him eternal life but 4 of the dragonball are on Gohan hat. Therefore he kidnapped Gohan and when Goku came to know of this, he rush to rescue his son and also to prevent Kakarot plan of turning earth into a demon's paradise. How will Goku rescue his son and can he defeat the eternal life Kakarot?"
Let me remind you that this was an official release...
Here are pictures:
Front cover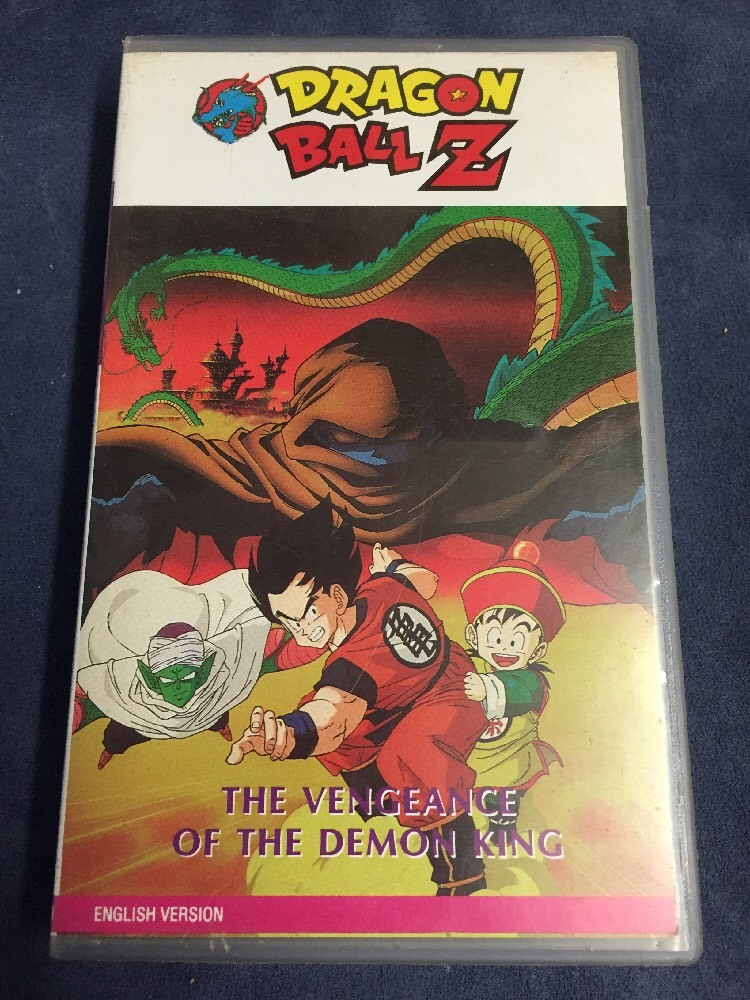 Back cover

Tape itself