Hi there guys! I'm here to inform you about the new Dragon Ball content that will be released in Spain!
1- DVD/Blu-ray (Selecta Visión)
MOVIES
-Dragon Ball BOX Full Movies (DVD) -Available-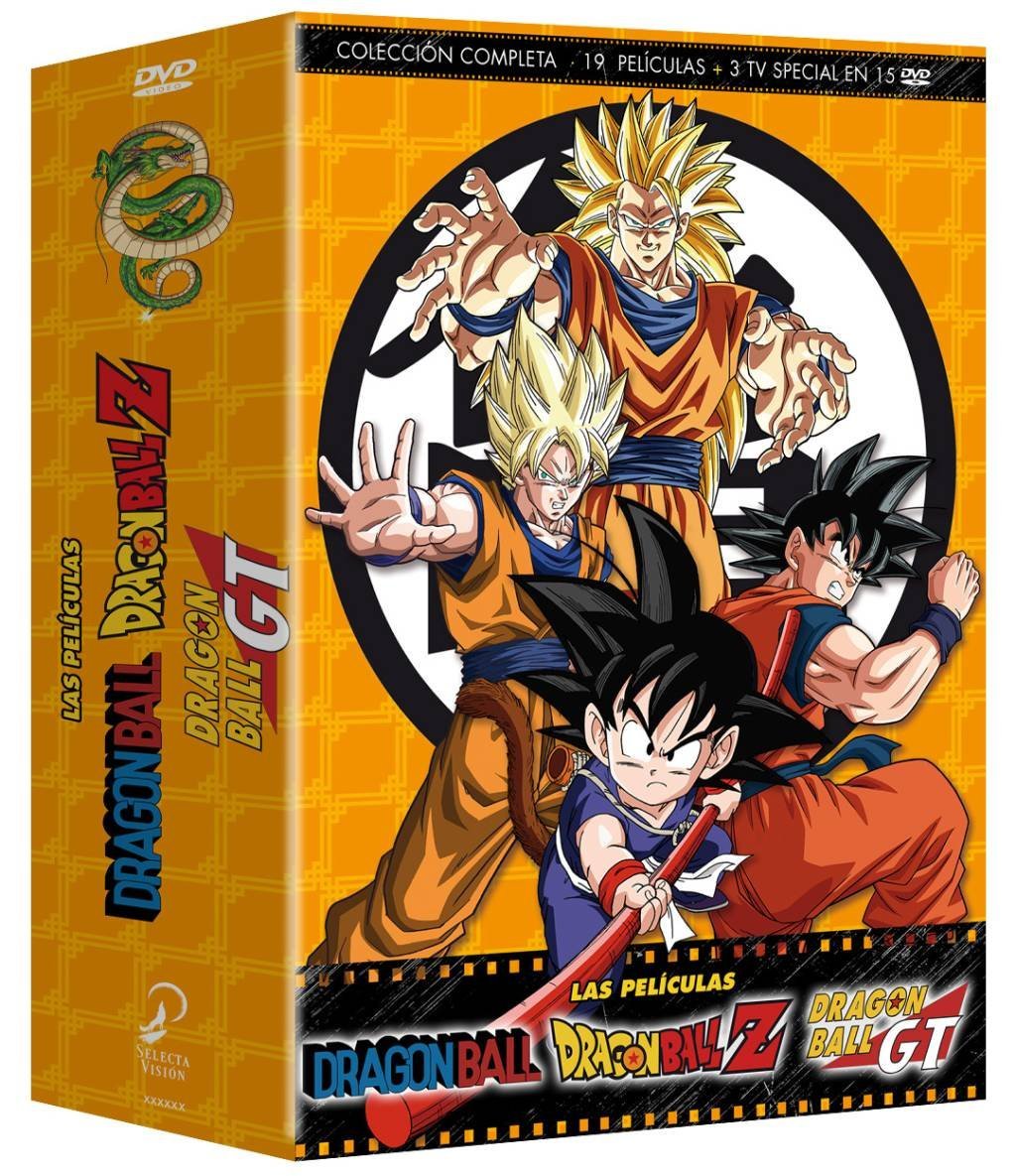 -Dragon Ball Z BOX 1 Movies (BD)
-Available with an exclusive cover from Toei Animation (that what Selecta Vision said).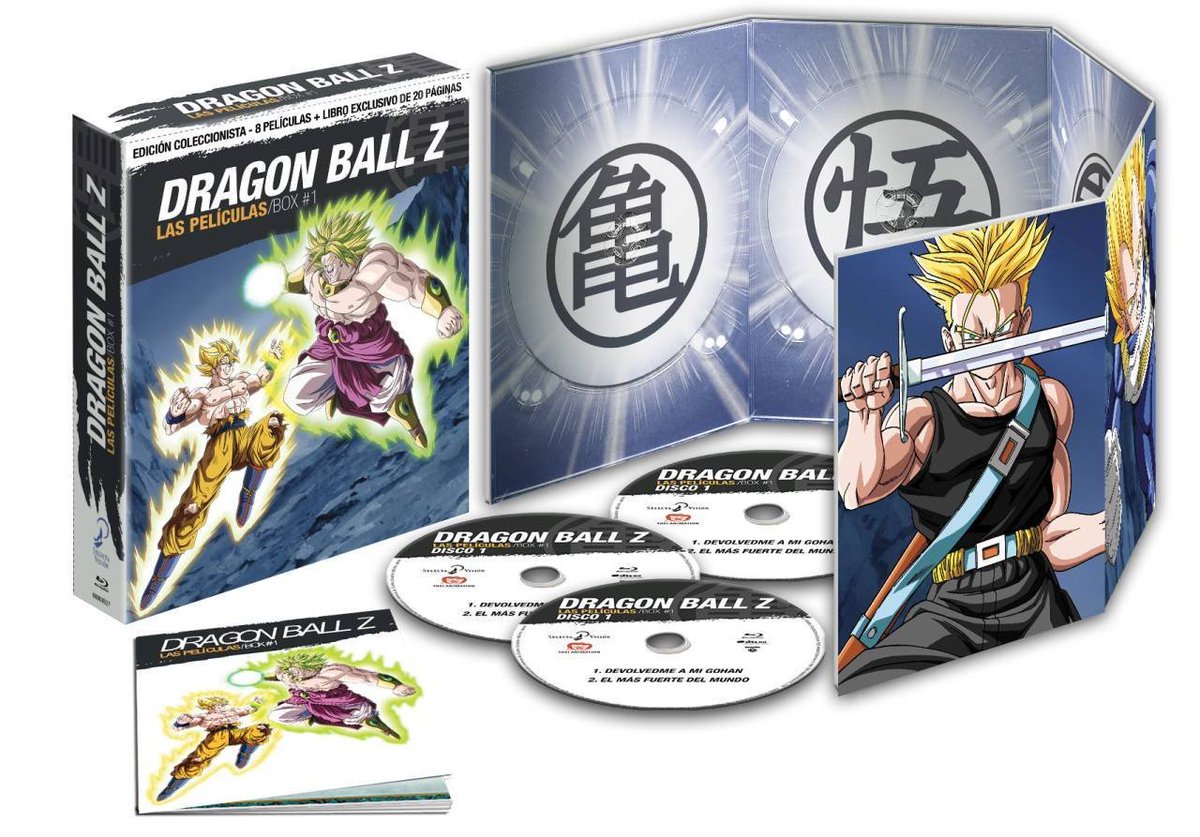 -Dragon Ball Z BOX 2 Movies (BD) - 13th December.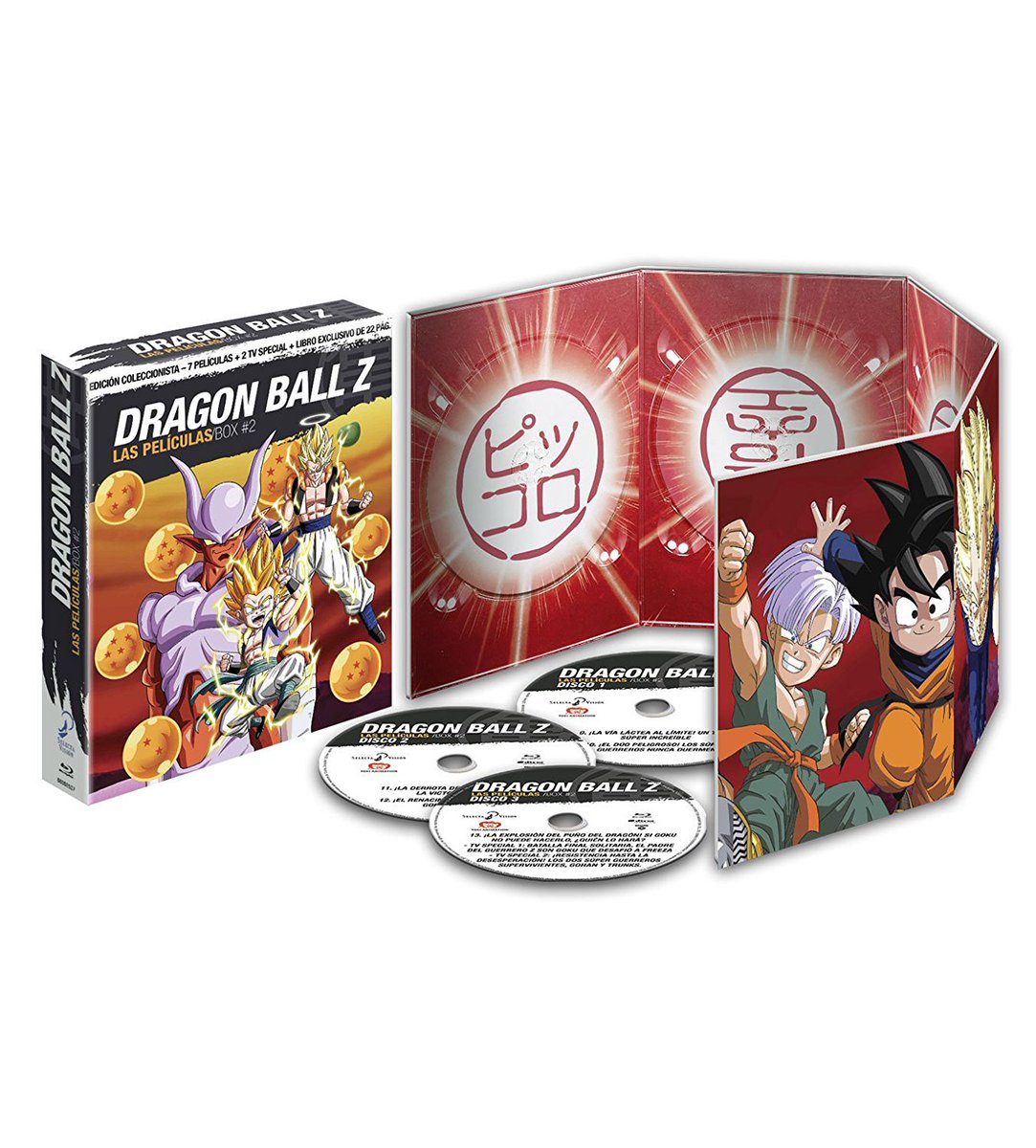 ORIGINAL SERIES
-Dragon Ball Full Series Pack (DVD) -13th December.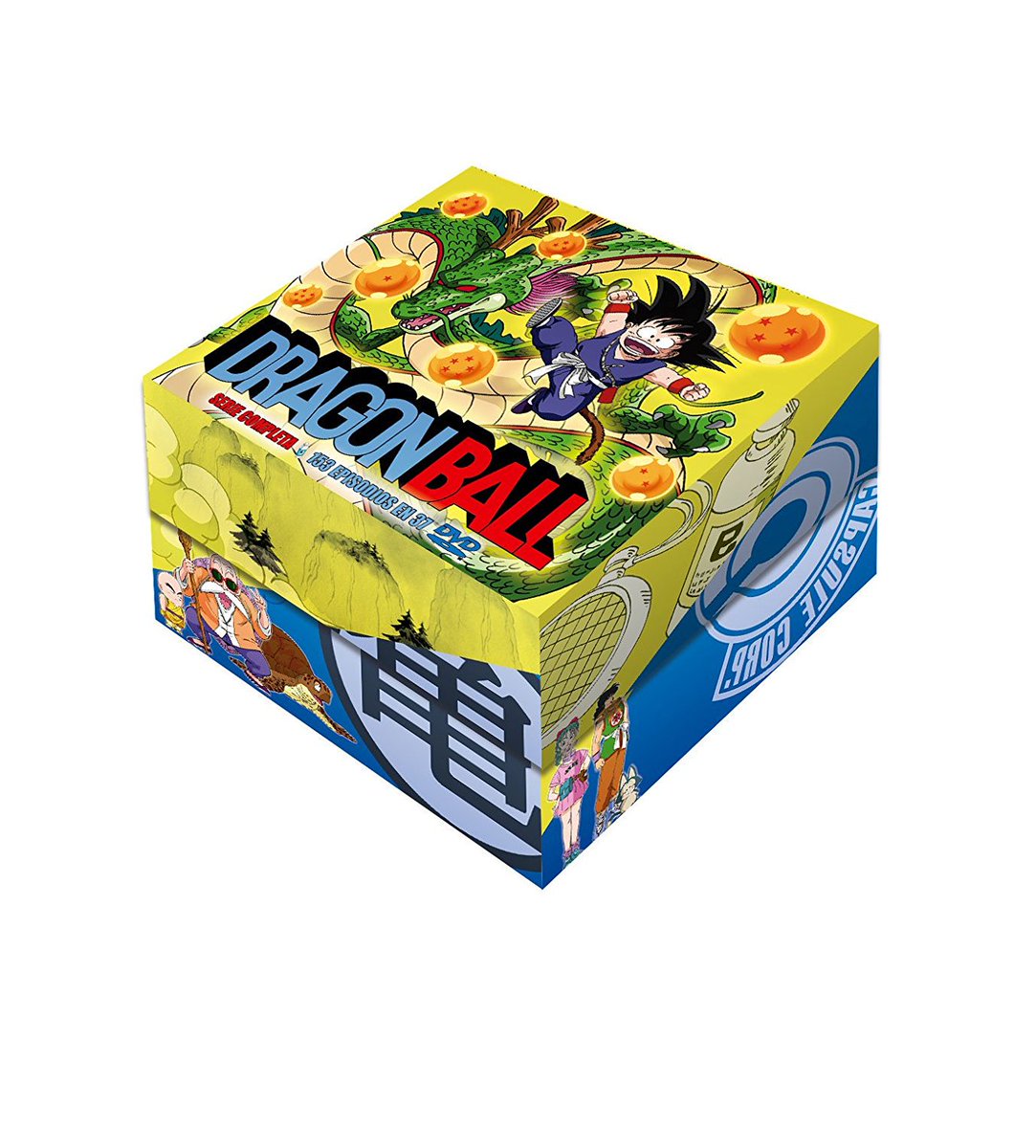 -Dragon Ball Z Full Series Pack (DVD) -13th December.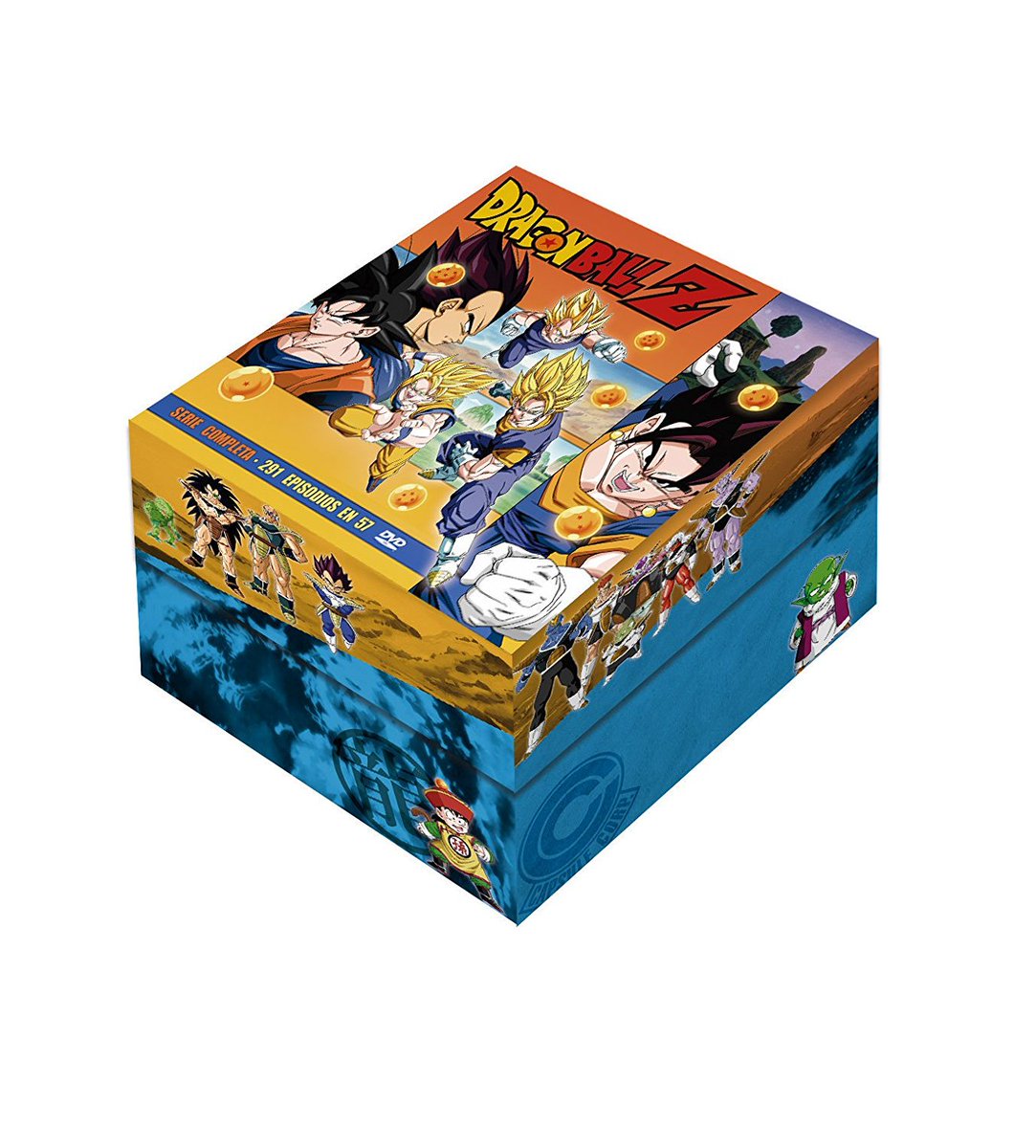 DRAGON BALL SUPER
-Dragon Ball Super BOX 1 (DVD/BD) - 8th November.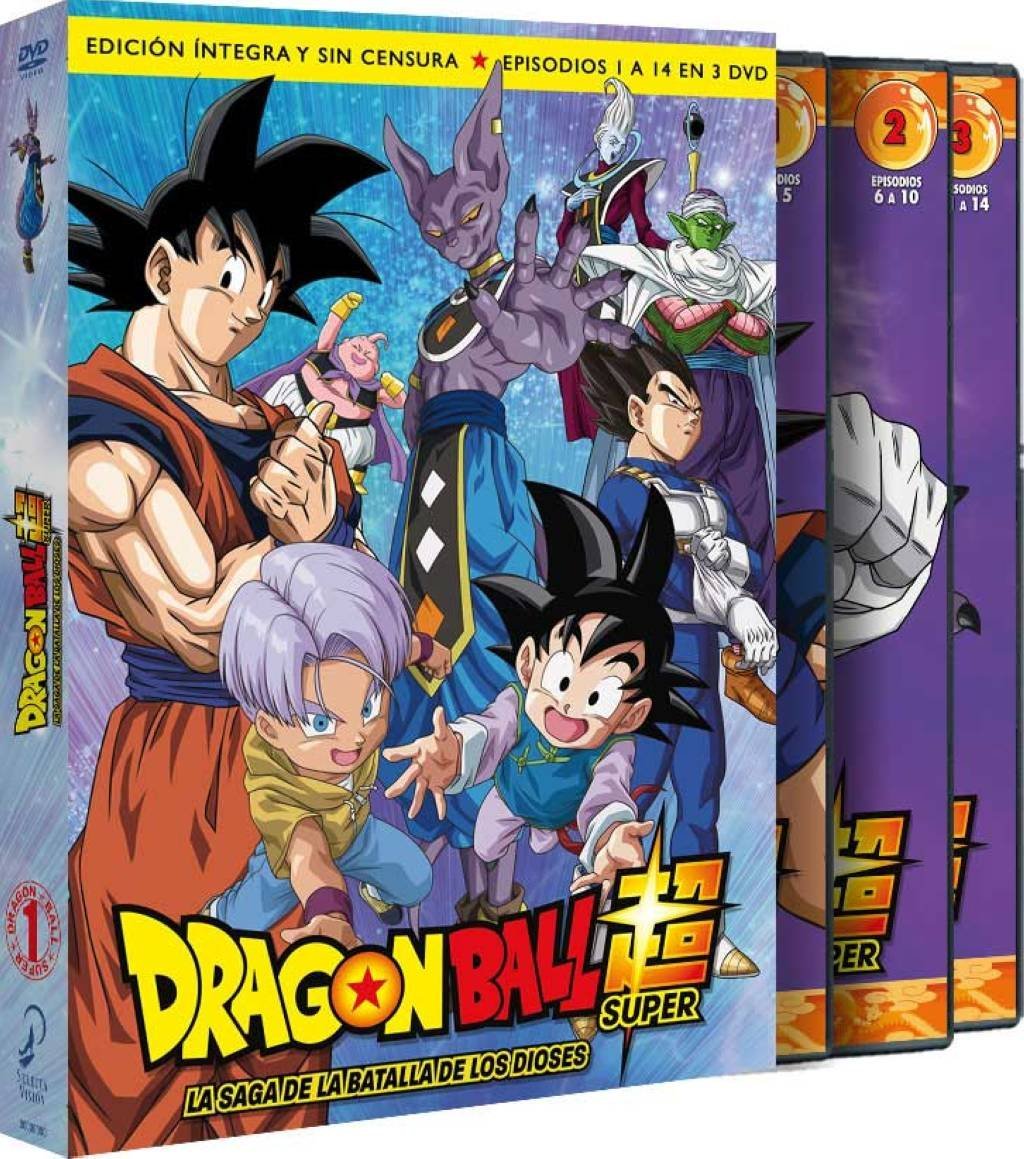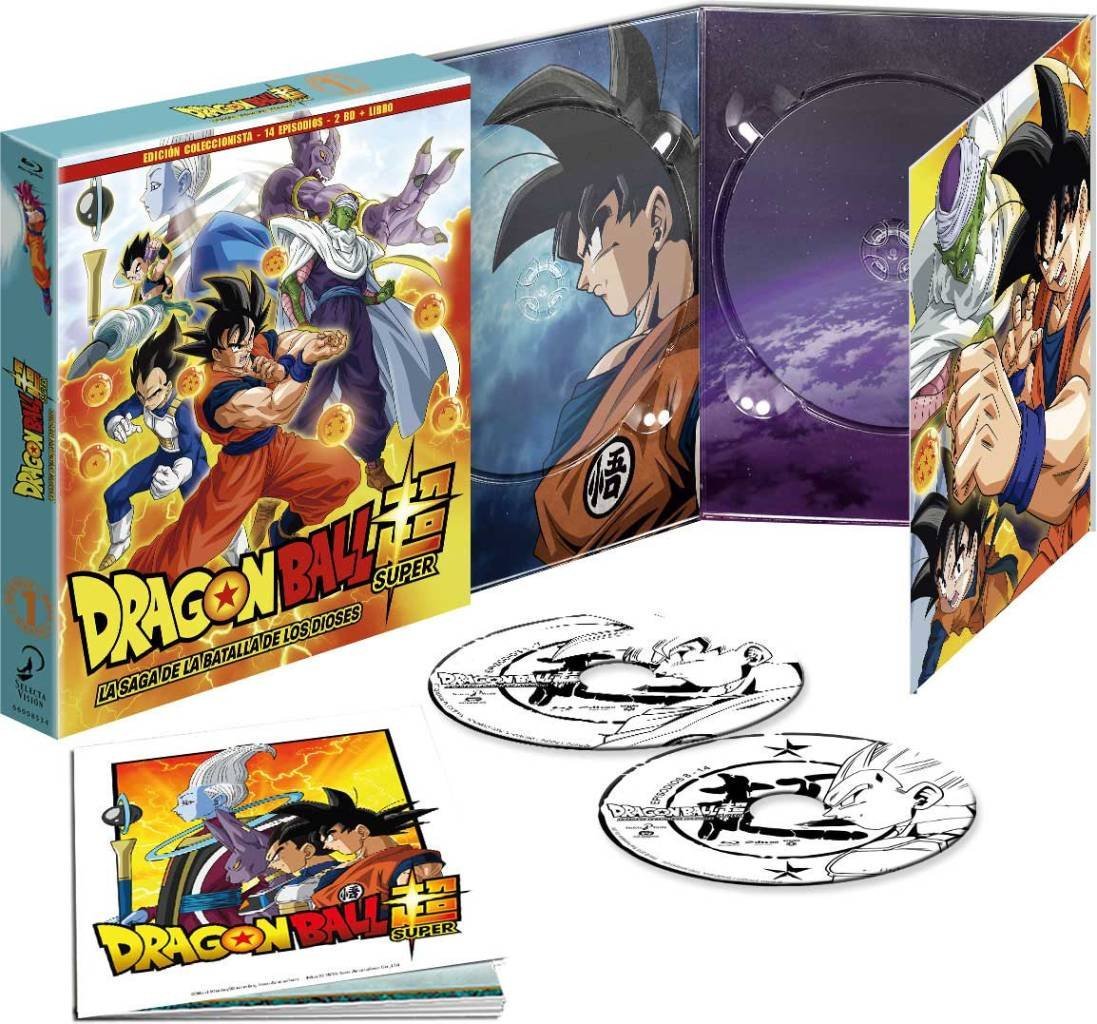 -Dragon Ball Super BOX 2 (DVD/BD) - 13th December.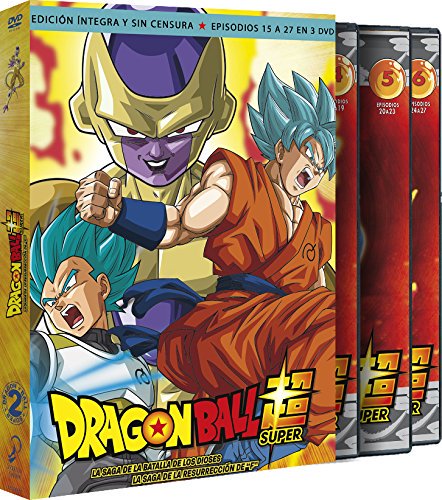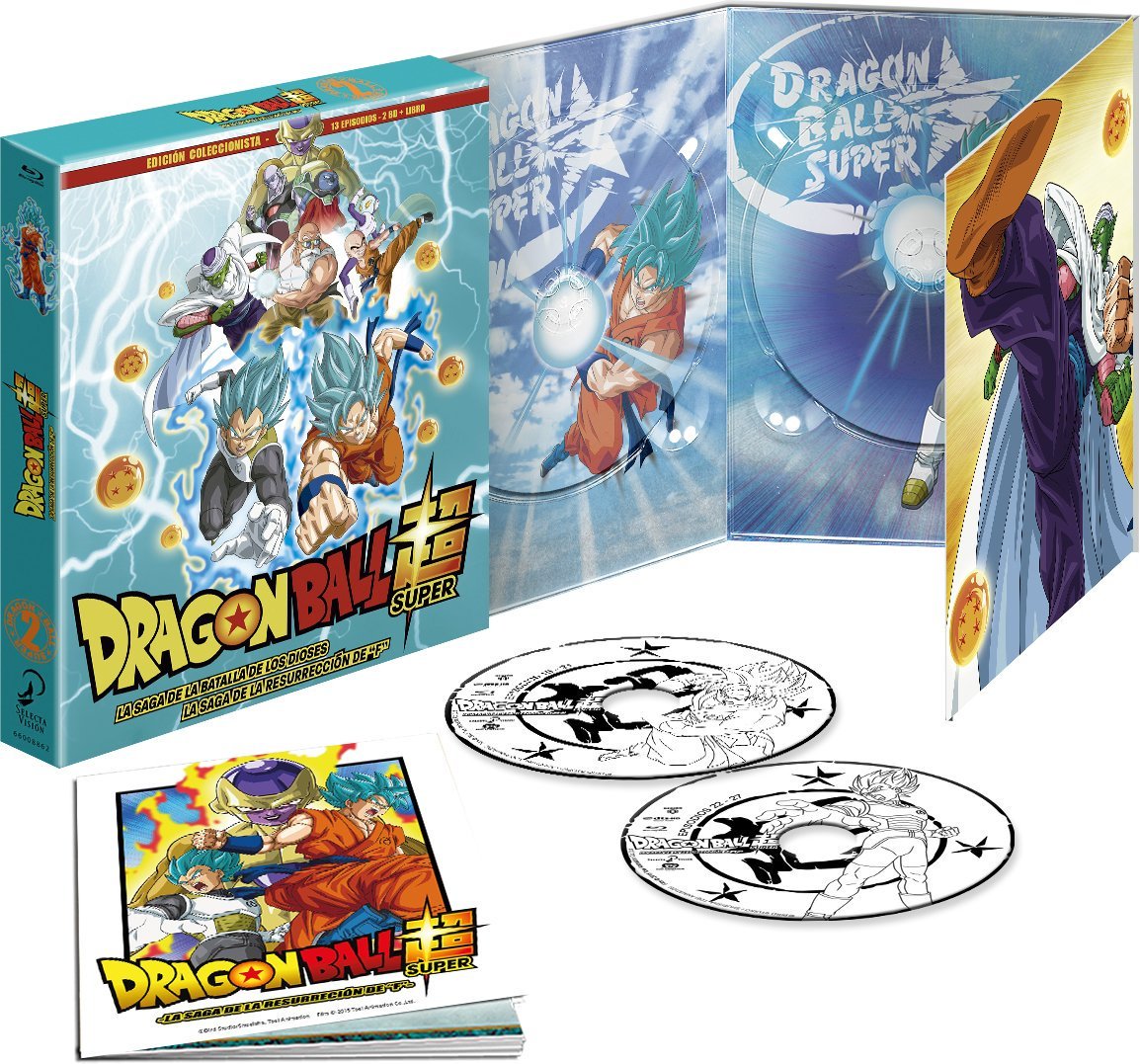 2- Official Stickers/Cards
-Dragon Ball Z Mini Stickers (Panini) -Available-
Panini is very famous around the world and the company has been releasing Dragon Ball material in Spain since the 90's. Now you can find in some stores the following mini stickers which cover all Dragon Ball Z arcs, even the filler:
-Dragon Ball Super Sticker Album (Panini) -Available-
We were waiting for this and it's been a great success! The new Dragon Ball Super Sticker Album is available in Spain, completely official and with astonishing art (there are screenshots from the series -they chose the good ones- and other special illustrations). This first album covers the two first arcs: Battle of Gods and Resurrection F.
Here you are the package. If you want the pictures inside, let me know, because I got all the stickers and they are wonderful:
-Dragon Ball Z Lamincards (Serie Oro) -Available-
Well, this is not new, but it has been re-released due to the success of Dragon Ball Super on Spanish TV. This collection of Mundicromo (Edibas) focuses on DBZ and the art is quite cool!!
3- Manga/Databooks (Planeta Cómic)
Planeta Cómic is the company that brings to Spain the best manga titles of Dragon Ball. Like Panini, they have been releasing DB products since the 90's, and now we're living a new golden age! Here you are all Planeta Cómic content:
-Dragon Ball Kanzenban Ultimate Edition- Available-
This famous edition was released in 2006 (before that, we had 6 different editions of the manga "Serie Blanca", "Serie Roja", "Serie Amarilla", "Serie Azul", "White tankobon" -like the original japanese- and "Yellow tankobon"- smaller than the previous one-). If it ended so many years ago, why do I mention this Kanzenban edition? Because it's selling reaaaally well even today in Spain.
-Dragon Ball Anime Comics (Movies)- Available-
In the 90's, Planeta Cómic released some volumes, but they gave up... However, in 2015 they decided to start again and they are releasing all DB Anime Comics, even the TV special of GT. The collection hasn't finished yet, and next number will be out this month ("Fusion Reborn").
Aaaand yep, we have a Catalan edition too, it's kind of cultural here regarding DB!! All DB manga from Planeta Comic has been released in Catalan and Spanish, since the first day in the 90's.
-Dragon Ball Anime Comics (Series) -Available-
Planeta Comic has just released the first ones covering Saiyan Saga, BUT they have confirmed that they will continue with the rest of volumes:
-Dragon Ball SD -Available-
The first volume was released in 2014, and the third one (the last in Spain at the moment) in 2016.
-Dragon Ball Chogashuu- Available-
Well, this is really interesting. Some years ago, Planeta Comic released the volume you can see below, based on one of the DB Daizenshuu. This illustration book was the only one that came to Spain regarding Daizenshuu collection (and it's still available). BUT...
As you already know, in Japan there was a revision of that volume, known as Chogashuu... Well, Planeta Comic released that volume in Spain too, and it's exactly like the Japanese one. Beautiful: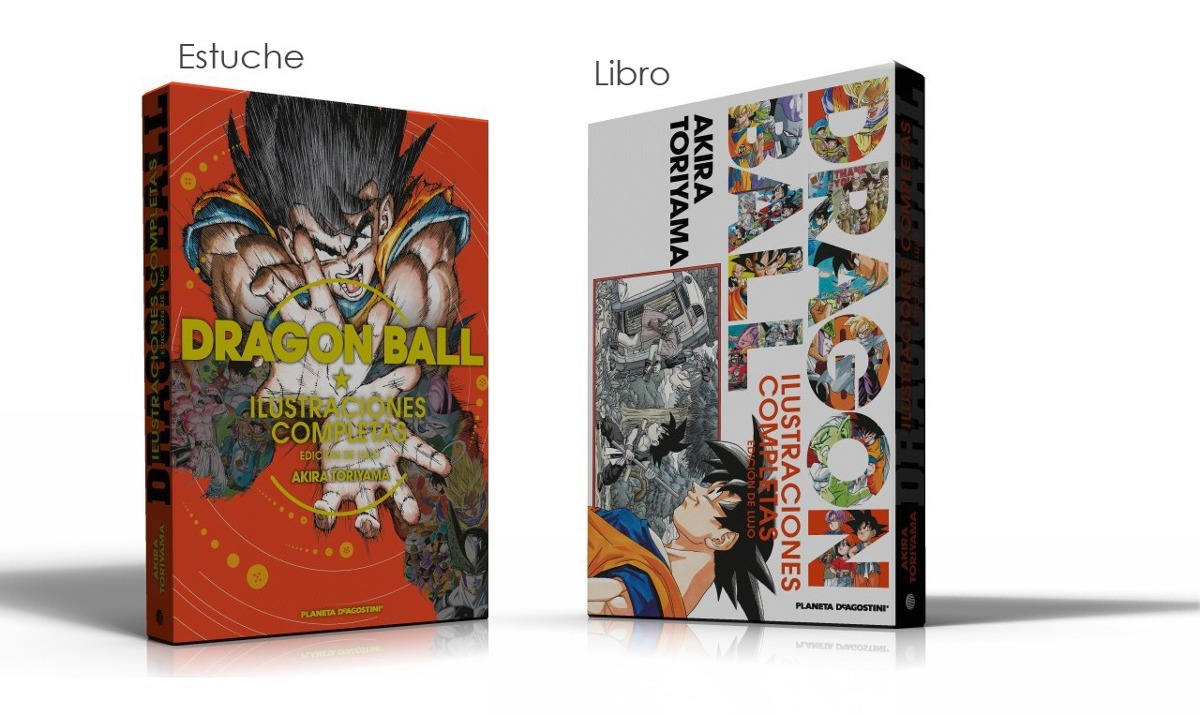 -Dragon Ball Chozenshuu- Available-
You aren't dreaming! Dragon Ball Chozenshuu, the huge Daizenshuu revision has come to Spain too thanks to Planeta Cómic. This month the third volume will be released, and the fourth one will be available next year (the last one of the collection). By the way, the fourth volume has been REALLY difficult to bring here, but Planeta succeeded with the negotiation.
As you can see, in Spain they're called "Dragon Ball Compendio", instead of "Chozenshuu".
-Dragon Ball Full Color -Available-
Obviously, Planeta Cómic has released Dragon Ball Full Color. We have all the volumes regarding Z arcs out there, and... YES! Planeta Comic is releasing the volumes covering Kid Goku adventures too! So we'll have pretty soon all DB manga in a printed full color edition. The volumes are exactly the same as the Japanese ones and some of them even include postcards.
To tell you the truth, the edition is great, like the Japanese, but I'm collecting the Viz Media one, given that it's kind of unique with that HUGE format.
Dragon Ball Landmark and Forever -Available-
These books are a tiny encyclopedia of Dragon Ball and they were released in Spain some years ago. It's still available! Again, it looks like the original one regarding the format.
Dragon Ball Super Manga -Available-
Of course, we have Dragon Ball Super manga in Spain, but we have two different editions, unlike the rest of the countries! As I told you above, Planeta Cómic released in the 90's different editions of DB manga, and "Serie Roja" was one of the most famous. You can see here a photo:
Well, after strong negotiations with Shueisha, Planeta Comic got to make an arrangement to release a "Dragon Ball Super Serie Roja" edition!! And the number of serialization continues the last volume from the 90's. Spanish fandom couldn't believe this, as it's a decision full of nostalgia!! What about the sales of this Super Serie Roja edition? Astonishing, number 1 in Amazon Spain. They worked soooo well that they have decided to continue with this comic-book format until the end of Toyotaro's manga.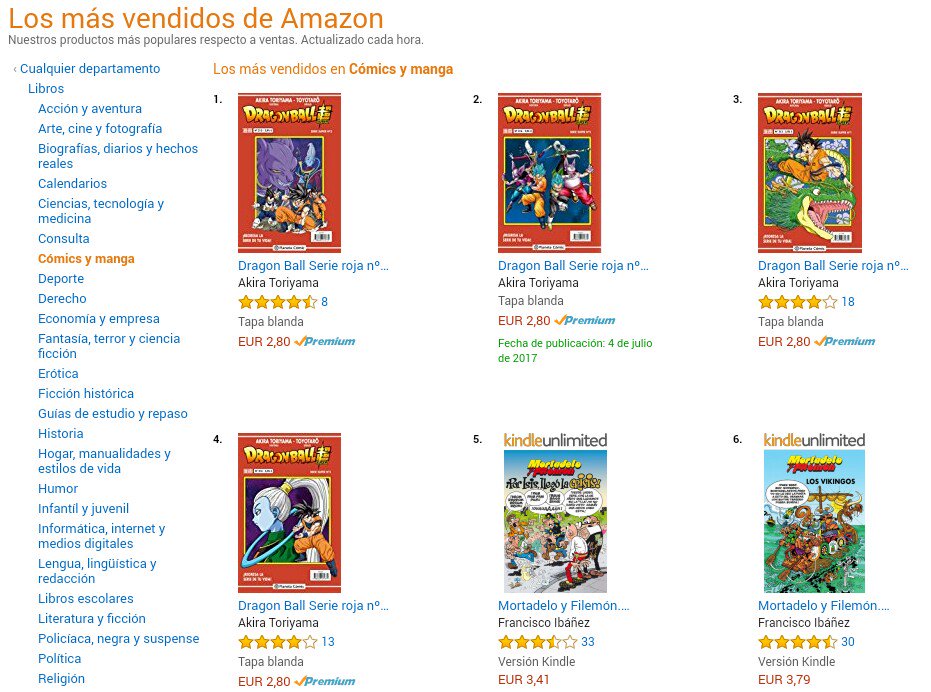 What about the tankobon? Don't worry, because Planeta Comic is also releasing that format!! Last month they released the first volume, and as you can see, it's really like the Japanese one, BUT it comes with two postcards as a present!!
Just to finish, here you are a promo page from Planeta Comic, showing part of their DB material available:
Well, I think this is enough at the moment. I hope you like all this material and feel free to comment what you think about our editions!!! Thanks