Ok, I don't know why I bid on such useless crap on Ebay. Recently I won an auction for a lot of DragonBall laser discs. I don't plan on ever buying a LD player so why buy these? No clue. It's just one of those things you bid on where the next day your like "Oh my God why did I bid on laser discs last night?" But they were 20 bucks so...

So they come today and aparently in the lot was Pioneer's Dead Zone. Now I had no clue it was released on LD wich makes this even cooler.
Its pretty cool cause the graphics for the cover\back art are the same as the VHS and DVD but being this cover is huge, you can see everything in better detail, wich is kinda cool.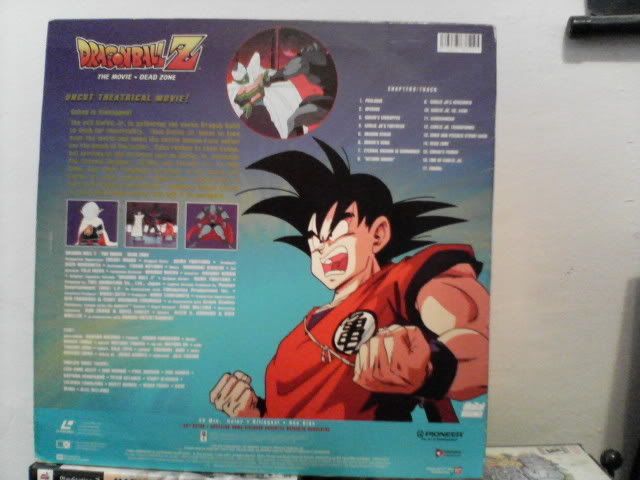 Then I went through the rest of them. In all I had recieved movies 7,8,10,12 and the Pioneer LD. Iam pretty sure these are official Toei DVD's because it has a logo for "Toei Laser Disc".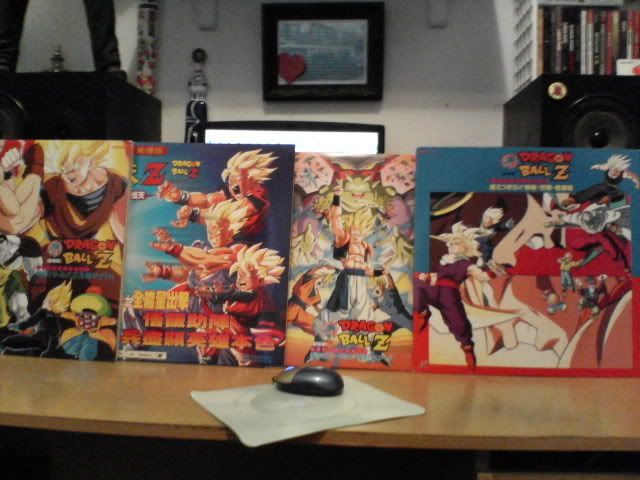 The covers are pretty cool, so are the back images...
So what Iam I going to do with these? Probley put them on Ebay with a detailed discription and charge 20 a piece. Who knows, I've done it before. Funny thing is that one had a price tag sticker of $95.00 and another with a $100.00 price tag. Did people really pay that much for these things? I mean even though the disc is huge, most of these movies are in two parts. One part on one side and the rest on the other. I even took a picture to compare a LD size to a DVD size. Its pretty amazing that they could fit like 5 - 6 (probley more) episodes on one DVD disc, but this huge LD can only fit like half a movie.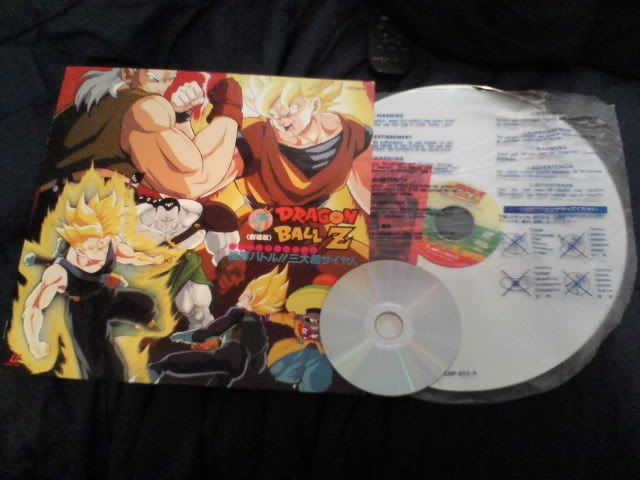 So, in the end I decided not to sell ALL of them. I had a record frame (a frame that can display a record to hang on your wall). So I chucked out the old Frank Sinatra record and put it away and put in the Dead Zone LD. This was always one of my favorate box art images, and now it hangs right above my TV.