This is getting out of hand
https://twitter.com/AaronRobertsYes/sta ... 8673077250
Aaron Roberts@AaronRobertsYes
Follow Follow @AaronRobertsYes
More
A Vic supporter sent my mom an email, claiming that they had hacked my computer, and threatened to show the world laptop camera footage of me masturbating unless I gave them $700.
A. Don't threaten me with a GOOD TIME.
B. Joke's on you. I got a band-aid over that sucker.
C. WTF?
There are some more serious threats, but I am waiting to find the video that it posted on to verify
There are legit threats now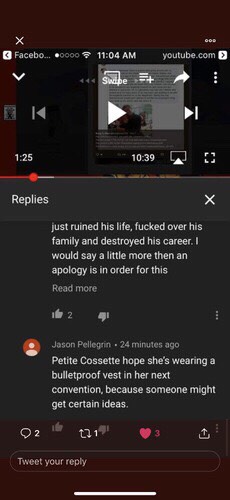 It seems this comment has been deleted or reported (I have reported some other threats against her as well) So I cannot site this, but its in one of YellowFlash 2's videos on the subject.