I know its probably not the case but, I'm going thru Dragon Ball again and at Muscle tower, Major Metallitron scans Goku and he comes up as Alien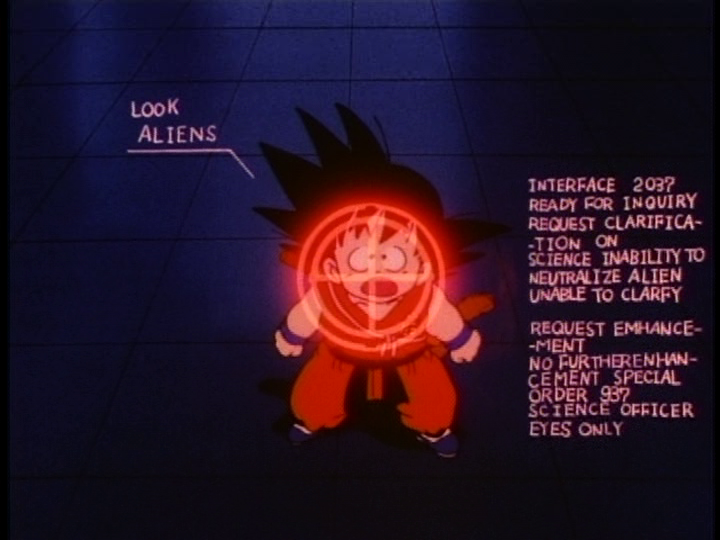 Not sure why he would unless he's just not in the database and is "alien" to the Red Ribbon army. However, it says "Inability to Naturalize Alien" as it cant even determine if he's human or some known alien.
Looking back, is there any other hints that pre-date the arrival of Raddtiz?