So... the bird wasn't in the manga. Which mean there really not thing that missing if the bird not there.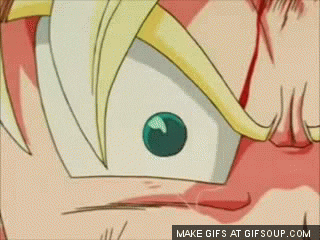 I guess Toei just add it to look cool. And Android 16's love for bird is biggest reason i can think of.
While it iconic and already dig deep down in all fan. To be really honest, i feel it really unnecessary
AND... LET SAY, WE CAN MAKE A RECREAT/EDITED OF DRAGON BALL FOR BETTER, CLOSER TO MANGA PACING, FOR EXAMPLE ?
WOULD YOU LIKE TO REMOVE THE BIRD OR KEEP IT ?
As for me, i would remove it. I think the reaction of Gohan go AAAAAAAAAAAAAAAAAHHHHHHHHHHHHHHHHHHHHHHHHHHHHH
should be right at the flash after 16 get kill.
And then when everyone turn their head and look at Gohan, the music start play.