Welp. Can't say I didn't try!
So this comes pretty amusingly after
posting the podcast today
where we talked about organizing our fansubs, and my specifically telling the story of loaning movies 11 & 12 to a floormate in college and never getting it back (this is why I didn't cite them on that fansub dialog page; I haven't had the tape to check in years!). No worries, I thought; my wife has hers, so I'll go check it. If it's not the right one, at least we could cross that fansubber off the list.
Popped it in, yep, seems to be the right one. Definitely the same fansubber as I remember from my tape, complete with the "Pikehan" name spelling. (Forgive the seemingly-black-and-white picture here as I got it coming into auto tracking.)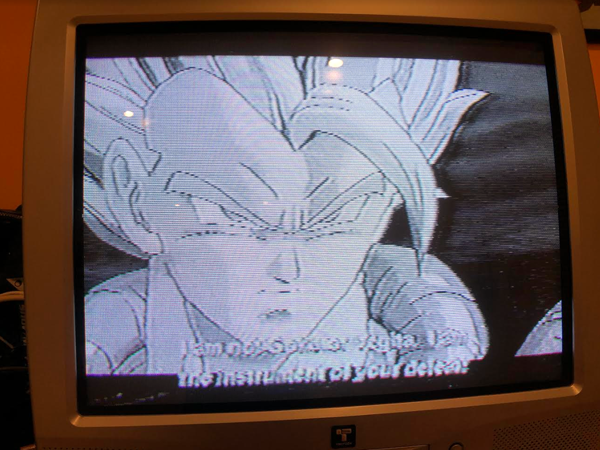 Cool, so let's fast-forward to the credits to see if that's where the fansubber lists their name and if not we'll rewind to the beg..........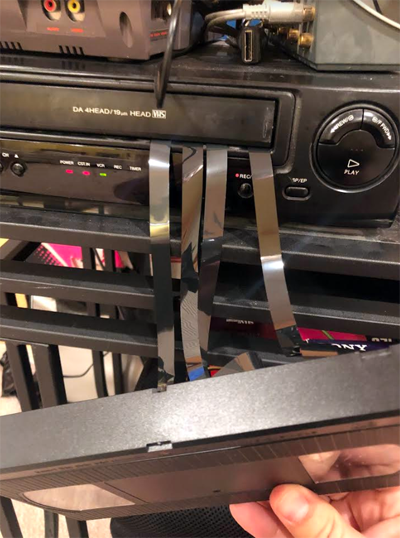 So, uhh, anyone else have their movie 12 fansub still sitting around?