Each month, Toyotarō provides a drawing of a Dragon Ball character — as well as an accompanying comment — on the official Japanese Dragon Ball website. Following up on the wealth of characters already drawn, for his January 2023 entry, Toyotarō has contributed a drawing of Hire Dragon:
Hire Dragon

This is how I imagine it all grown up. I hope it's still living happily on Mount Pao-tzu.
Hire Dragon debuted in the third Dragon Ball Z film back in 1990 (A Super Decisive Battle for Earth), and subsequently appeared in both the next two films as well as the Garlic Jr. "filler arc" of the Dragon Ball Z television series.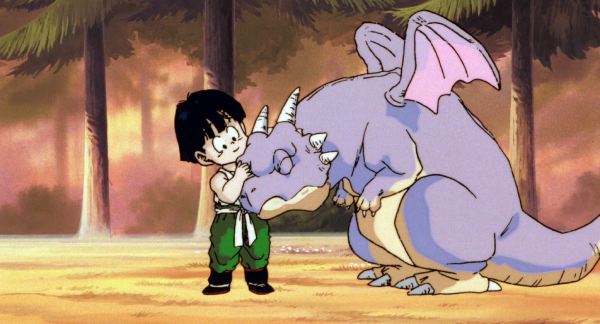 This drawing and comment set has been added to the respective page in our "Translations" archive.