ABOUT OUR RUMOR GUIDE
Our
Rumor Guide
here at
Kanzenshuu
is an extensive collection of articles with comprehensive, well-researched, well-documented deep-dives into some of the most prevalent rumors in
Dragon Ball
fandom. There is always more to every story, so be sure to follow along with any additional links provided throughout the articles!
Steve Lukather Performs the
Budokai Video Game Music
Believe it or not, Steve Lukather of guitar-playing and Toto fame does indeed perform the insane guitar work you heard in the various Budokai fighting games released on the Sony PlayStation 2 and Nintendo Gamecube. While his official site — which, incidentally, heavily plagiarizes its text about video game soundtracks from this very website! — only hints here and there to various Japanese recordings without citing all of them in detail, he is clearly listed by name in all three main games' closing credits.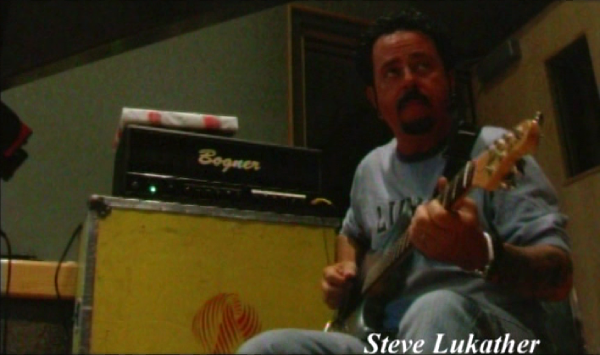 He can also be seen playing alongside Tower of Power and Hironobu Kageyama in the bonus DVD included with the Dragon Ball Z & Dragon Ball Z 2 (Budokai & Budokai 2, respectively) dual-soundtrack in Japan. The accompanying DVD is actually region-free, so worldwide Dragon Ball fans can import and see for themselves!
Lukather is a well known session and collaborative guitarist, and indeed contributed his skills for a few of the franchise's game outings. Lukather's website includes a quote from him in 2004:
We do one every year for them. It's painless and they pay LOTS of $$ for a 3 hour session. We don't even really get any credit but it is worth doing for the cash. We just did the new one that's coming out and they saw us at NAMM and asked for another this year.


Other notable performers beyond Lukather and the Power of Power horn section during these sessions included drummer Simon Phillips (another notable session/touring musician, and a later drummer for Toto themselves), the late bassist Mike Porcaro (also of the band Toto), and keyboardist Tadashi Nambda.