Besides
this thread
, there seems to be yet another issue that can (?) be interpreted differently. So let us also discuss it.
People think that Piccolo forfeited his fight against Kaioshin of East out of sheer difference in power. Is that really right, though? How can Piccolo possibly know that he is weaker than Kaioshin of East if they did not even start to raise their Ki? They were just standing there. Then, as soon as they stare at each other, Piccolo notices something... and wonders who that might be. Once Kaioshin of East answers his question, he also realizes something. This is confirmed by Kaioshin of East himself: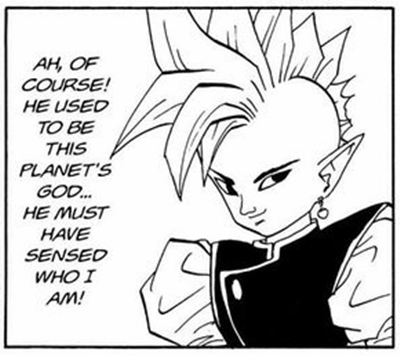 I really don't know how this situation can be remotely related to power level. Clearly when they stared at each other, what "triggers" Piccolo isn't power level, but something else that he felt in that moment. The answer to what Piccolo felt in that moment can be found in the next chapter. Something was disturbing Piccolo and so he went to ask Kaioshin of East who he was. But not with "empty hands", he went already assuming he could be a god. Heck, he dared to ask if Kaioshin of East was Dai Kaio, only to find out that it was actually a Kaioshin.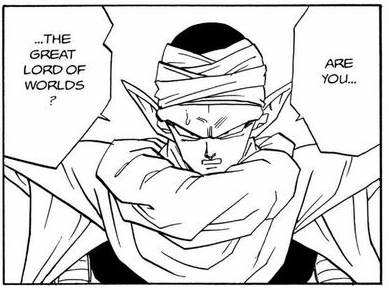 Finally, with all that said, I've always interpreted Piccolo's forfeit as something due to the fact that he merged with Kami. It is the fact that Piccolo has Kami inside his body what prevented him from fighting a god. And Kami wouldn't fight against another god, let alone one that stands way above him in the hierarchy.
Because I'm sure that Piccolo didn't fight against Kaioshin of East is due to the presence of Kami, from my perspective it has always been a contradiction Piccolo rushing towards Beerus in Dragon Ball Z: Battle of Gods. If he could sense that guy standing before him was a god, Piccolo should have sensed that Beerus is a god too (hell, Toei even made Dende to realize that in its continuity).
Anyway, what do you think about it?