Dragon Ball Super has ended, so I guess we might have some time to argue the good and specially the bad points of the series,
mine is character usage
. Sure it has improved from what was GT: a Goku show. But don't you think they could have done better with characters like Goten, Trunks and Yamcha? Some might even include Boo, Tenshinhan, Piccolo or even Chaozu (feel free to do that), but let's focus on these three:
Goten and Trunks were the new generation of Saiyans introduced in the Boo arc, that most characters relied on their potential to defeat the main antagonist, even though they failed, I could still see future on them. Not that I expected Super to be a series with the duo as the protagonists, but with them having an active role or something.
I hated that the show ended without even trying to make them look a bit older as the time had passed, I mean Super ended on age 780, EoZ is on 784, so we should really expect that in just four years they grew up
from that:
[spoiler]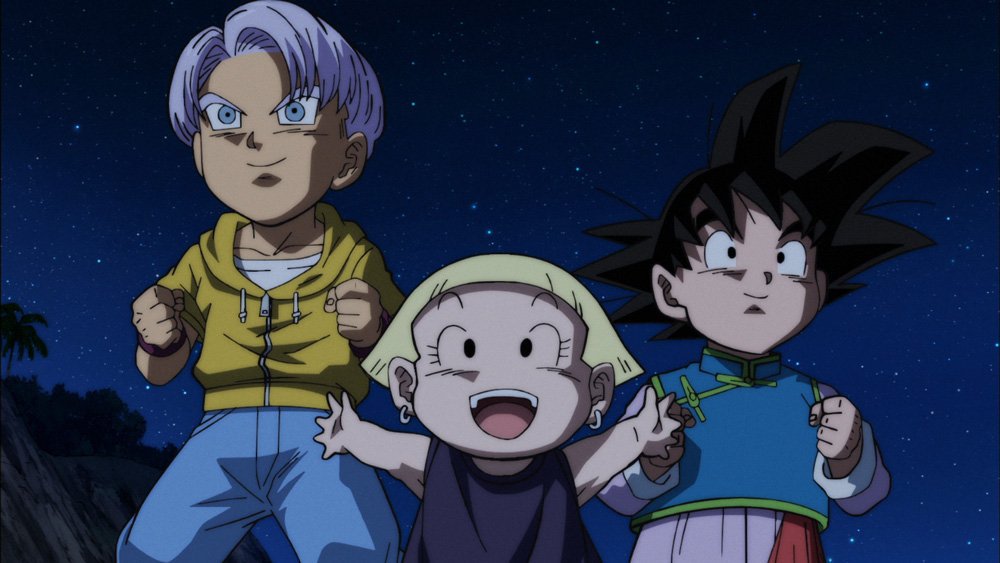 [/spoiler]
To that?
[spoiler]
[/spoiler]
I really would dig an in-between design to them before EoZ, something like:
[spoiler]
[/spoiler]
But
this is not only about aesthetics
, let's talk about how their characters were poorly used, often brought to the sidelines by other characters saying they were just kids to do anything, though they relied on them in the past to defeat a genocidal monster, hypocrisy much? No to mention their whole subplot taking care of a Island was offscreen. Anyway it's a shame that we only saw a couple of scenes of Goten, Trunks and Gotenks taking part of the action and sadly none of these will be worth remembering.
About
Yamcha
...
Well, people might say: "oh but who cares about Yamcha", "he just serves to be a meme", "he's useless" opinions only, as there are people who would enjoy if he had better moments in the show than just being used a "funny" gag.
Not saying I wanted Yamcha to be the strongest human ever, but at least let him take part of the action, Krillin was retired, but they made him come back.
I'm probably beating a dead horse at this point, but
I would vastly prefer Yamcha instead of Roshi
(either in RoF and ToP), come on Roshi said he would leave things to the new generations of fighters, I know he made a speech about how he learned with his students that he could still reach new heights, but I still don't like it much.
Why not have Yamcha fighting again? Improve his techniques? Overcome his fears? Instead they prefered to reinforce the point of the fanbase seeing him just like a joke, a meme, a character that never should been taken seriously and that's sad.