Well, gee... that's what happens when you use the excrement that is Super5 downloads.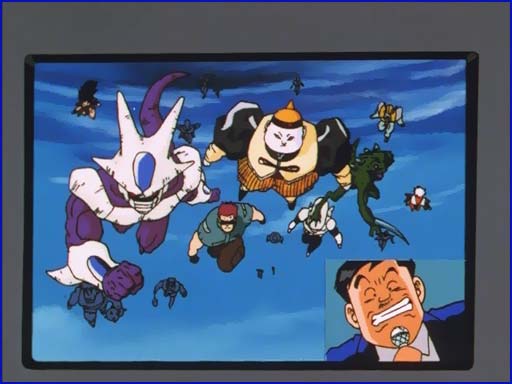 Now, you still can't really
clearly
see who that is, but it's pretty well inferred that it's Raditz. It's obvious that we've got Coola, Metallic, #19, Pui-Pui, and Redgic. The others are open to debate. I hereby declare that's Pen-Pen over on the right-center.