Hey there,
Kanzenshuu
-ers,
As part of our continuing drive to improve the
Manga Guide
, we've been going through and adding things like Akira Toriyama's comments from the
Weekly Shōnen Jump
table of contents, behind the scenes information, and also title pages from the Full Color edition and select
Jump
issues.
Anyway, while we were working on
Chapter 229
, we found a major difference between title pages: While the
Dragon Ball
logo in our copy of Kanzenban volume 16 was misspelled (and the chapter also mislabeled as "Chapter 2
7
9"):
...It was actually
correct
in the Full Color edition: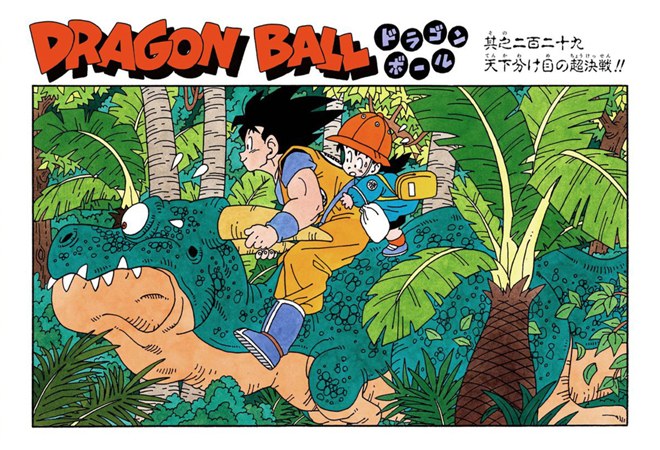 And in fact, it was
also
correct in
Jump
:
In search of an answer, I turned to Book Off, where I quickly discovered that some Kanzenban copies were mispelled and mislabeled, while others, like this one here, were not: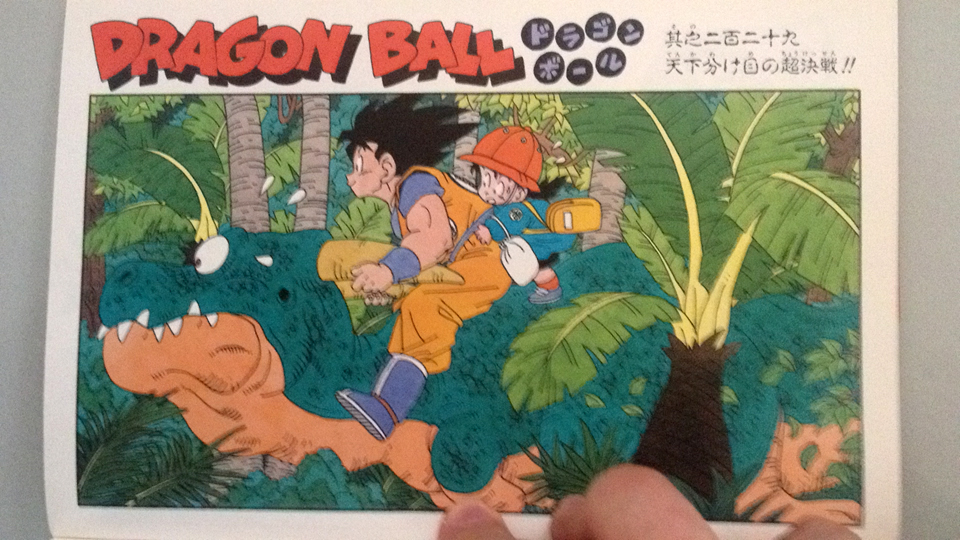 Searching through multiple stores and copies, I have determined thus far that the changeover occurred
sometime between the 6th and 8th printings
. But I have yet to locate copies from the 6th or 7th printing to be sure exactly where.
That's where
you
come in.
Do you have a copy of Kanzenban volume 16? If so, please help us out!
First, turn to the back of the book, and take a look at the copyright page. It should look something like this: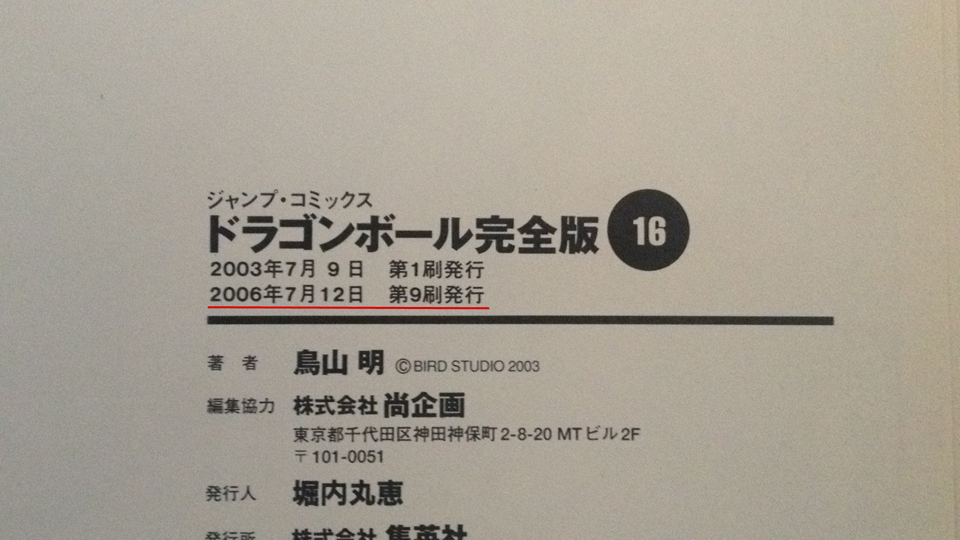 See those dates and numbers under the book's title? The first line is the date of the first printing (which will also be the only one you see if you have a first-edition copy). The
second
line, which is the one we're interested here, has the effective publication date of that particular copy, as well as the number of the printing itself. (The copy in the image above is from the
9th printing
, with an effective publication date of
12 July 2006
.)
Is the number of the printing
6
or
7
? If so, turn to the title page gallery in the back of the book and locate the title page for
Chapter 229
(the one that's on this page multiple times). Please check the spelling of the
Dragon Ball
logo, then reply to us in this thread and let us know
(a)
what number printing you have, and
(b)
whether the logo is spelled correctly or incorrectly.
As always, you will get our eternal gratitude, and the satisfaction of knowing you've helped us unravel the mystery of a little-noticed change.