Episode #0259
(
download MP3
) (
rss feed
)
64:00; 96 kbps, mono; 44.2 MB
Episode #0259! VegettoEX and Meri discuss ye' olden fansub VHS days. How did non-Japanese fans watch the series prior to any domestic release, what were the experiences like, and how did everything change once a legitimate and proper release came on the scene? Whether names like S. Baldric, E. Monsoon, Anime Labs, Ctenosaur, Project-X, NGN, or Pearl do or do not mean anything to you, this is the episode that explains it all! Referenced sites:
I've tossed this image out there before with conversations about my DBZ movie 1 collection, but here is how Meri's fansub of the first two movies came packaged. This really showcases the extravagant packaging in the clamshell cases for a lot of this stuff, along with the completely irrelevant imagery that accompanies the material inside: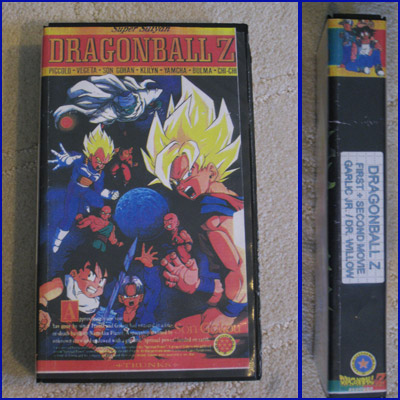 And here's a more-full scan of the slip cover: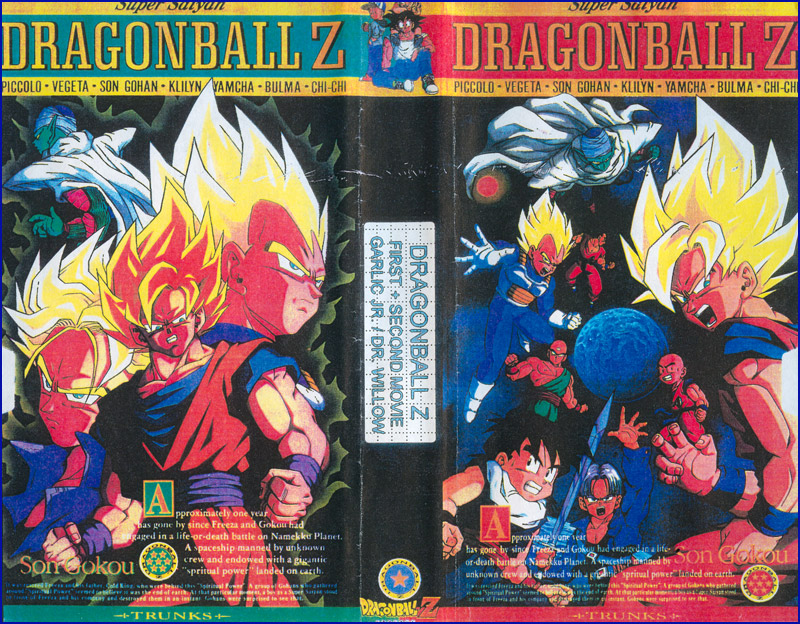 Fans old and new alike, join in on a blast to the past! Fansubs, ahoy!