That's right, a fucking map of the Dragon World! Just the basics for now, since I've been wanting something like this for a while and just never got it, I though I'd make it.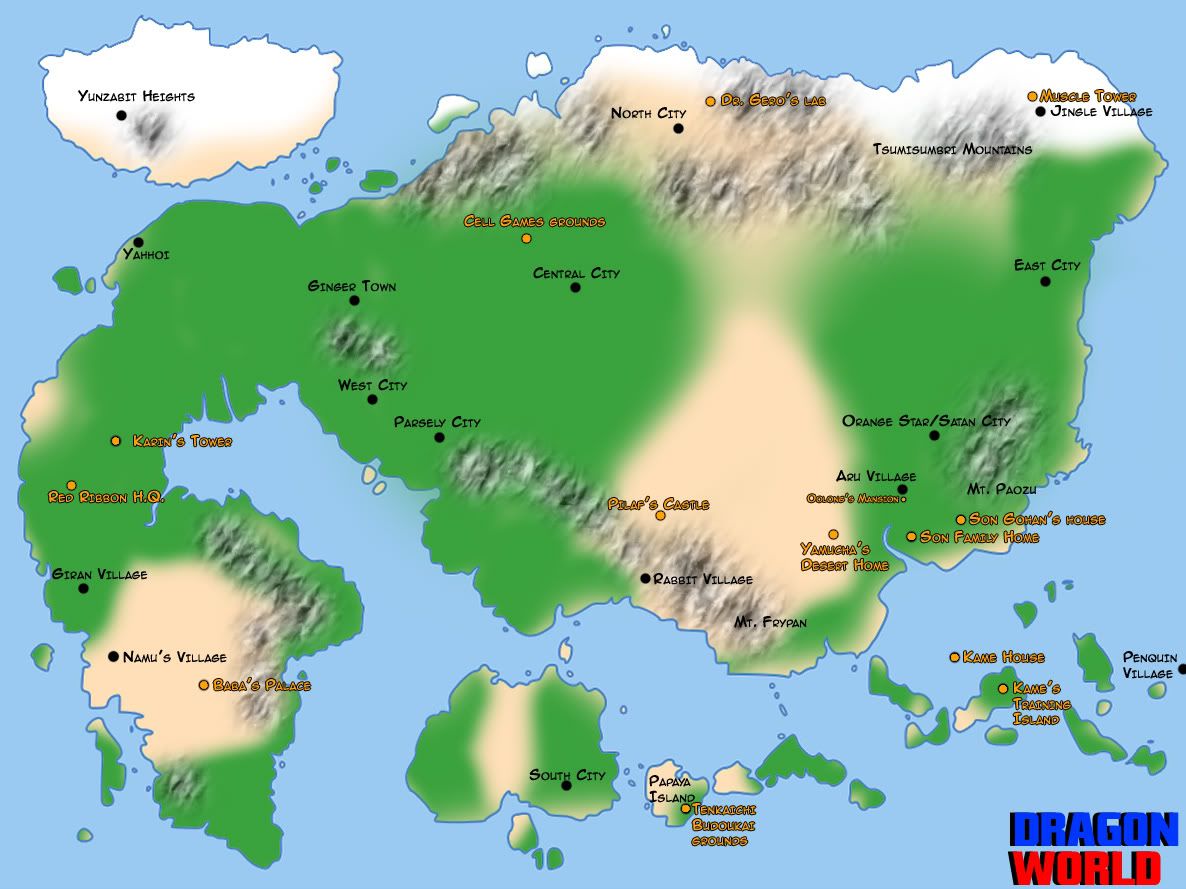 I took the locations from the ol' Dragon Map scan that pops up a lot on DB Fan Sites, and the main image is something I found from one of the many European Wikipedias.
I'm also thinking of putting events on the map like where Raditz lands, or Goku and Bulma's trail from The First Arc.
There's also a few things I added myself, like Rabbit Village isn't the official name of the Village but it's the best I could come up with. And "Giran Village" isn't a specified name either, but it was home to Giran and the Giran Clan, it wasn't exactly gonna be called Sunshine Vally.
I found the name "Tsumisumbri Mountains" as the setting for DBZ Movie 2, and since there was no other mountainous Snowy area, I put it where it would obviously be.
Twinbee and I, on the IRC Chat, both managed to figure out that Oob's island must be one of the small Islands, or possibly the big one, above the Southern Continent, from the three small islands that are visible in one of the last pages of Dragon Ball when Goku and Oob are flying away from the Tenkaichi Budoukai.