Season
From Kanzenshuu Dragon Ball Wiki
This page is incomplete.
Kanzenshuu wiki team members are aware that they must edit this page to add missing information and complete it.

Television broadcasts of the Dr. Slump and Dragon Ball franchises in Japan did not follow segmented "season" designations, delineations, or breaks. While "cours" do exist and have been followed by other production companies (including those adapting other Shueisha properties), this has — for the most part — never been the case with a mainline Dr. Slump or Dragon Ball broadcast.
Toei/Fuji TV & Japanese Seasons
The first episode of Dr. Slump: Arale-chan aired in April 1981, and the franchise ran continuously until its end in February 1986. The very next week in the same timeslot, the first episode of Dragon Ball aired, and the franchise ran continuously through Dragon Ball, Dragon Ball Z, and Dragon Ball GT until the final Dragon Ball GT episode in November 1997. The very next week, Dr. Slump regained its original timeslot with the debut of that year's reboot television series, which ran through its end in September 1999. In a similar fashion, the Dragon Ball Super television series ran from its first episode in July 2015 straight through to its final episode in March 2018.
Occasional breaks would occur for special broadcasts including those of sporting events.
The closest example to a hard division that exists for the Dragon Ball franchise is the actual broadcast break between the original Dragon Ball Kai series of episodes (April 2009 to March 2011) and its "Final Chapters" broadcast (April 2014 to June 2015).
FUNimation & American Seasons
FUNimation (later absorbed into the Crunchyroll branding) markets the Dragon Ball, Dragon Ball Z, Dragon Ball GT, Dragon Ball Kai (as "Dragon Ball Z Kai"), and Dragon Ball Super television series with "season" distinctions for the home video market. These "season" delineations are arbitrary, and do not line up with the company's own respective television broadcast seasons (where and if they do exist).
Dragon Ball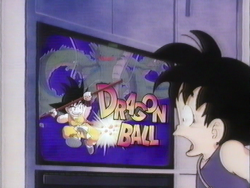 Syndication Broadcast
FUNimation's original English dub of the Dragon Ball television series spanned a single (half) season of 13 episodes originally airing from September to December in 1995. Though the company had plans to run through 26 episodes[1] and beyond[2], the decision was made to move on to Dragon Ball Z for the fall 1996 broadcast season[3].
Cable Broadcast
Following the success of their ongoing Dragon Ball Z broadcast (see below), American cable network Cartoon Network picked up the original Dragon Ball television series for continued broadcast in 2001[citation needed] . The series ran across four season-style blocks from August 2001 until December 2003.
"Season"
Episodes
Beginning Date
End Date
Notes
1+
1-28
August 20, 2001[4][5]
September 19, 2001[

citation needed

]
Though only 13 episodes were completed and aired during the original 1995 syndication broadcast, FUNimation produced a full 28 episodes for the "debut season" on Cartoon Network, which was initially announced to begin on June 25[6], but ultimately debuted on August 20, 2001. This included a full redub of the initial 13 episodes, now with the local Texas cast instead of the original Canadian cast, and with the original musical score by Shunsuke Kikuchi. While these redubbed versions of the first 13 episodes would not see an American home video release until the "blue brick season sets" in 2009, they would air and repeat on Cartoon Network in the meantime over the subsequent span of years.

Beginning on Tuesday, September 11, 2001 (following the removal of Mobile Suit Gundam from the block, its 37th episode airing the prior day on Monday), Dragon Ball began airing twice a day during the Toonami block. This accelerated its broadcast, with the season coming to a close on Wednesday, September 19.
2
29-53
February 11, 2002[7]
March 15, 2002[8]
TBD
3
54-101
October 21, 2002[9][10]
December 31, 2002[11]
TBD
4
102-153
September 1, 2003[12]
December 1, 2003[

citation needed

]
TBD
Home Video
Section still to be written
FUNimation's original 13-episode broadcast season was released on six VHS volumes, and later a two-disc DVD set
Two-disc "saga" sets:
Subsequent five "season" sets:
Dragon Ball Z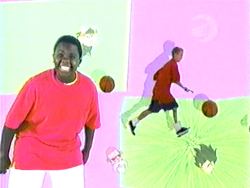 Syndication Broadcast
FUNimation's English dub of the Dragon Ball Z television series from September 1996 to May 1998 spanned 53 edited, English dub-only episodes — supplemented by a three-episode-cut of Dragon Ball Z Movie 3 — airing over the course of two syndication broadcast seasons on local network affiliates.
A single episode aired during the first broadcast season; this was expanded to a full hour-long, two-episode block in its second broadcast season[citation needed] .
This era is often referred to as the "Ocean dub" or "Pioneer dub" or "Saban dub", confusing various partners of the time and obfuscating the ultimate ownership and production by FUNimation themselves.
"Season"
Episodes
Beginning Date
End Date
Notes
1
1-26
(1-35 JP)
Weekend of
September 14, 1996[13][14][a]
May 24, 1997[15]
The season's tenth episode, "Escape From Piccolo", never aired during the original syndication broadcast; beyond its inclusion in the respective home video release on VHS and DVD ("Dragon Ball Z: Snake Way"), the episode did not air on American television until September 1998 as part of the season's broadcast on Cartoon Network's Toonami block[16] (see below). A break (with repeats) between episodes 11 and 12 occurred between their respective broadcasts in November 1996 and January 1997.
2
27-53
(36-67 JP)
+ DBZ Movie 3
Weekend of
September 13, 1997[17]
May 23, 1998[18][19][20]
Dragon Ball Z secured a one-hour timeslot for its second season in syndication, allowing for two episodes to be broadcast back-to-back; this resulted in a single week sometimes having either two brand new episodes, or an old episode alongside a new episode. A break (with repeats) between episodes 45 and 46 occurred between their respective broadcasts in November 1996 and January 1997. Of special note, the third Dragon Ball Z theatrical film was split into three "episodes", serving as the end of the first half of the second season the weekends of November 15 (episode 45 followed by the first "episode" of the movie) and November 22 (second and third "episodes" of the movie).[21]
Cable Broadcast
The first two "seasons" of Dragon Ball Z from syndication were later licensed to Cartoon Network in 1998 for airing on the cable channel's Toonami block beginning that fall, eventually paving the way for a third broadcast season the following year.
The third broadcast season began in September 1999, picking up where the syndication broadcast left off and running through the end of the Freeza arc. The Garlic Jr. filler arc, while technically still part of the third cable broadcast season, was held for Toonami's new "Rising Sun" block the following spring, and was subsequently rolled back into place during re-runs. The fourth (and largest/longest) cable broadcast season from September to December 2000 covered the entirety of the Cell arc, picking up with the Trunks material and running through the epilogue episode with Trunks returning to his future. The Boo arc was split into three smaller broadcast seasons debuting across September 2001, September 2002, and March 2003.
These blocks of episodes were indeed referred to as "seasons" by FUNimation, contemporary with their original broadcast.[22]
"Season"
Episodes
Beginning Date
End Date
Notes
3
54-92
(68-107 JP)
September 13, 1999[23]
November 3, 1999[24]
September 13, 1999 saw Toonami broadcast a two-hour block with the final two episodes ("52" and "53") of "season two" followed by the debut of the first two episodes ("54" and "55") of "season three".[25]
n/a
93-102
(108-117 JP)
April 15, 2000[26]
May 27, 2000[27][28]
September 1, 2000[29]
The Garlic Jr. arc was by and large considered the tail end of "season three". These episodes debuted in the Saturday morning "Rising Sun" timeslot, and later aired again in August 2000 during the normal Toonami timeslot.[30] The final episode of this batch, "Krillin's Proposal", does not appear to have ever actually aired in the original Rising Sun block debut broadcast.[31][32] Instead, the episode aired in early September before the fourth season's debut.[29]
4
103-179
(118-194 JP)
September 4, 2000[33][34]
December 29, 2000[35][36][37]
n/a
5
180-222
(195-237 JP)
September 10, 2001[38][39]
November 13, 2001[40][41]
While the fifth season was originally planned to debut on September 3[42], the premiere was later shifted to September 10.[38]
6
223-261
(238-276 JP)
September 16, 2002[43][44]
November 19, 2002[45]
n/a
7
262-276
(277-291 JP)
March 17, 2003[44]
April 7, 2003[

citation needed

]
n/a
Home Video
Following the cancellation of the "Dragon Ball Z: Ultimate Uncut Special Edition" in 2006 (a new line of single-disc re-releases of the first two "seasons" worth of content presented in an uncut, bilingual, and subtitled fashion for the first time in America), FUNimation began adjusting their overall anime home video release strategy to that of larger collected packs of episodes. Many of these releases were labelled as "seasons"; for Dragon Ball Z in particular, not only did no "seasons" exist in the original Japanese broadcast, but FUNimation's new "season" delineations did not even match their own original television broadcast seasons.
These "season" distinctions for Dragon Ball Z began with the "orange brick" DVD sets released over the course of 2007-2009. Following other re-releases of the series (including both a completed "Dragon Box" release as well as a cancelled fullscreen Blu-ray version), FUNimation adapted the same "season" moniker for another Blu-ray release over the course of 2013-2014, mirroring the same nine releases as the 2007 DVDs.
As noted, these are arbitrary "season" delineations that do not match FUNimation's own original television broadcast seasons, do not necessarily line up evenly with natural story arc breaks, and have no basis in the original Japanese production or broadcast of the series.
| "Season" | Episodes | DVD Release Date | Initial Blu-ray Release Date | Notes |
| --- | --- | --- | --- | --- |
| 1 | 1-39 | February 6, 2007 | December 13, 2013 | n/a |
| 2 | 40-74 | May 22, 2007 | February 18, 2014 | n/a |
| 3 | 75-107 | September 18, 2007 | April 1, 2014 | n/a |
| 4 | 108-139 | February 19, 2008 | May 13, 2014 | n/a |
| 5 | 140-165 | May 27, 2008 | June 24, 2014 | n/a |
| 6 | 166-194 | September 16, 2008 | August 5, 2014 | n/a |
| 7 | 195-219 | November 11, 2008 | September 16, 2014 | n/a |
| 8 | 220-253 | February 10, 2009 | October 28, 2014 | n/a |
| 9 | 254-291 | May 19, 2009 | December 9, 2014 | n/a |
Dragon Ball GT
Cable Broadcast
FUNimation's English dub of Dragon Ball GT debuted on home video in April 2003, with FUNimation wishing to continue introducing fans to the franchise by way of Dragon Ball Z repeats on Cartoon Network rather than offering up competing shows on television at the same time.[44]
Much like with its original Japanese broadcast, FUNimation's English dub of Dragon Ball GT ran on Cartoon Network straight through from beginning to end as one continuous broadcast week-to-week. The series began with FUNimation's own original recap episode ("A Grand Problem"), then picking up with episode 17 and continuing through the end of the show. After reaching the final episode, the series broadcast immediately looped back around to the proper beginning with its original first episode; these initial 16 episodes were previously released on home video as "The Lost Episodes".
Originally set to debut October 3[12], the series ultimately began airing November 14, 2003.
| "Season" | Episodes | Beginning Date | End Date |
| --- | --- | --- | --- |
| n/a | Recap/17-64 | November 14, 2003 | January 29, 2005 |
| "The Lost Episodes" | 1-15 | February 5, 2005 | April 16, 2005 |
Dragon Ball GT later broadcast on Nicktoons in America beginning in 2012; it was only at this point that the actual 16th episode aired intact due to prior broadcasts of the "A Grand Problem" recap episode[citation needed] .
Home Video
TBD
External Links
Notes
↑ Due to local syndication partners airing the episodes wherever they fit and were contracted to do so, there is not a single date that Dragon Ball Z episode 1 aired across the entire country. While most partners aired the episode either Saturday, September 14 or Sunday, September 15, there were a few that actually aired the episode earlier in the week. We have an entire feature article all about this nonsense!
References