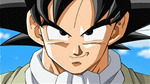 0105 July 2015

Who Will the 100 Million Zenny
Peace Reward Go To...?!
"Super" News ∙ Series Info ∙ Episode List
FUNimation's parent company, Navarre, issued a formal press release earlier this week confirming the acquisition of Kai for North American distribution. There is nothing in here that we did not already know from its original announcement during their Q3 Fiscal 2010 earnings conference call, but it was good to see it get a little more attention, none-the-less:
FUNimation Entertainment Acquires Toei Animation's Dragon Ball Z Kai
Kai Celebrates 20th Anniversary of Dragon Ball Z Debut

MINNEAPOLIS, Feb 25, 2010 (GlobeNewswire via COMTEX) — Navarre Corporation (Nasdaq:NAVR) today announced that its wholly-owned subsidiary FUNimation(R) Entertainment and Japanese powerhouse producer Toei Animation Co., Ltd. have entered into a multi-year agreement for the U.S. anime leader to distribute the latest chapter of the genre-establishing Dragon Ball franchise, "Dragon Ball Z Kai."

To celebrate 2009's 20th anniversary of the megahit series Dragon Ball Z, Toei Animation, Shueisha Inc. and Dragon Ball creator Mr. Akira Toriyama created "Dragon Ball Z Kai" in which the Dragon Ball Z story is retold to more closely follow Mr. Toriyama's original tale about a brave young warrior named Goku.

A project personally overseen by Mr. Toriyama, "Dragon Ball Z Kai" has been re-edited and re-made using the latest in digital technology, including a full-HD re-mastering of the original film.

Now featuring updated opening and closing sequences, renewed soundtracks and a re-recording of the series by key members of the original voice cast, "Dragon Ball Kai" premiered on Japan's Fuji Television Network in April 2009 and will be available in the U.S. on DVD and Blu-ray beginning this Spring.

"Dragon Ball Z Kai has been hotly anticipated in the states," said Gen Fukunaga, president and CEO of FUNimation Entertainment. "We are pleased to come together with Toei and offer passionate fans, who have been waiting for developments in the Dragon Ball universe, the opportunity to see the new series."

FUNimation Entertainment will begin releasing the series on DVD and Blu-ray starting with Part One on May 18, 2010.
This weekend Julian was off helping out the children with an event at school, so we invited our bud Hujio to shoot the shiz with us. We are in the middle of lining up a bunch of interviews, so we took the opportunity with a little downtime to catch up on this week's news and a bunch of your e-mails. Fret not — we are as content-packed as any other regular episode! Download the show now, or head on over to the podcast page for more information or to subscribe.
SHOW DESCRIPTION:
Episode #0210! VegettoEX, Meri, and Hujio have a chill week and discuss the incredible amount of news. FUNimation has confirmed more about the domestic release of "Kai", the new "DragonBall DS 2″ is announced for the US as "Origins 2″, and a whole lot more kept us on our toes this week. We also catch up with a huge batch of listener e-mails with topics ranging from more name mispronunciations to the ever-resurfacing prospect of FUNimation re-releases.
REFERENCED SITES:
Daizenshuu EX: The Podcast - Episode #0210
[ 51:03 ]
Play Now
|
Play in Popup
|
Download
It did not seem like anyone else bothered to ask the question, so we did! Our buddy Steven J. Simmons confirmed for us that he will indeed be the one responsible for the subtitle translations on the Japanese side of FUNimation's upcoming Kai releases. We spoke with Steve at length way back on Episode #0052 of our podcast, so tune in there for more info about him, his history with the franchise, and the translation process. Steve has been responsible for the vast majority of subtitle translations for the Dragon Ball franchise from FUNimation (and plenty of other series) since their personal entry into the DVD market.
The next three episode titles have been leaked early for Dragon Ball Kai — here is a quick run-down of what to expect in the next two weeks, with perhaps the most important episode being #47 (as opposed to #95 in the original Dragon Ball Z…!), where Goku will transform into a Super Saiyan for the first time:
Episode 045 – February 21, 2010
「20倍界王拳だ!すべてを賭けたかめはめ波」
"It's a 20-Fold Kaiō-ken! A Kamehameha With Everything on the Line"
Episode 046 – February 28, 2010
「これが最後の切り札だ!悟空の特大元気玉」
"This is the Last Trump Card! Goku's Extra-Large Genki-dama"
Episode 047 – March 7, 2010
「目覚めろ伝説の戦士…超サイヤ人、孫悟空!」
"Awaken, Legendary Warrior… Son Goku, the Super Saiyan!"
So there you have it, Super Saiyan Son Goku will make his Kai debut in episode 047. It will be interesting to see how Toei handles this scene musically and visually. Will the entire scene be re-animated, and will the cropping have much effect negatively? I guess we will find out in two weeks!
The game was released just a week ago in Japan, and we finally have word from Namco-Bandai that Dragon Ball DS 2 will be coming to North America, as expected, under the title of Dragon Ball Origins 2.
The first game was released stateside by Atari under the title of Dragon Ball Origins back in November 2008. We gave our initial thoughts on the game back on Episode #0151 of our podcast. We never got around to finishing the first game, mostly feeling that the controls relied too heavy on stylus-only input.
The sequel is coming sometime in Summer 2010 straight from Namco Bandai themselves, who acquired the rights to the franchise all to their own last year.
NAMCO BANDAI GAMES ANNOUNCES DRAGON BALL®: ORIGINS 2 EXCLUSIVELY FOR NINTENDO DS™
Comic Mischief and Adventure Await as Next Handheld Chapter of Popular Anime Series Unfolds with New Features, Several Playable Characters and Co-op Gameplay

SANTA CLARA, Calif., (Feb. 18, 2010) – Leading video game publisher and developer NAMCO BANDAI Games America Inc., announced today that Dragon Ball®: Origins 2 exclusively for Nintendo DS™ will be available in North America this summer. A follow-up to the original Dragon Ball: Origins for DS, Dragon Ball: Origins 2 continues the story of series hero Goku's early years as he and his friends search the world for the seven enchanted Dragon Balls. The new action-adventure game includes an array of features including the ability to play as different characters along the way and the option to team up with a friend for co-op multiplayer challenges.

In Dragon Ball: Origins 2, players battle through the Red Ribbon Army saga covering Goku's first encounters with the nefarious Red Ribbon Army up to the resurrection of Upa's father, a member of the native tribe who serve as the guardians of the mystical Korin Tower. Players have the chance to play not only as Goku, but also the added variety of familiar faces he encounters as the journey progresses including Krillin, Bulma, Yamcha and more, each with their own abilities and power-ups. The whimsical and beloved graphical style of the series comes to life as animated cut-scenes unfold the story.

A challenging mix of action and exploration awaits, as Goku and friends must use a wide range of skills to solve puzzles, find treasure chests, and defeat armies of baddies. A situation-based camera adapts with the changing gameplay to bring players closer to the action. An overhead view allows players a broad perspective as they jump, swing and charge through forests, underwater areas and more. Meanwhile, key boss battles switch to side-view to emphasize the signature fighting style of the Dragon Ball series. With support for both stylus and button input options, players are free to choose their preferred control style.

In addition to an exciting single-player mode, two players can join up for satisfying co-op multiplayer challenges via a wireless local connection. By playing the single-player adventure, special multiplayer stages including challenging boss fights unlock and become available. Players are also able to carry over their saved character from the single-player mode as they battle alongside friends in co-op mode.

Dragon Ball: Origins 2 for Nintendo DS™ will be available in summer 2010. For more information about the game, please visit www.namcobandaigames.com or http://dragonball.namco.com. To join the official fan community, please visit http://www.gokuscorner.com.
The company's trailer seems to be a mix of the original Japanese trailer and totally new material. It remains to be seen which voice cast the North American release will feature, but if Attack of the Saiyans was any indication, we might be in for a treat with the original Japanese cast in our pockets.
It sounds like Dragon Ball DS 2 did not do so well its first week in Japan, and had a massive drop-off compared to the first game. This is going to be incredibly interesting to follow and eventually review here on the site — it seems like the game is addressing a lot of our concerns from the first one, and yet the Japanese audience just is not that interested. I suppose we will keep our expectations in check until this summer.
There is no word yet on whether or not the Famicom game will be included as an extra within the game outside of Japan (as either Shenron no Nazo or Dragon Power).
Our buddy Sebastian dropped a link to a fascinating interview with Mr. Anison himself, Hironobu Kageyama, over on otaku2.com. Perhaps the most interesting tidbit from the interview is:
PG: What song are you most proud of?
KH: That's tough, but I guess it would have to be "CHA-LA HEAD-CHA-LA." No matter where I go, people are happy when I sing that song.
Having seen the man perform the song live as a part of the JAM Project concert at Otakon 2008, I can personally say that his smile is like none other when the lyrics are shouted back at him.
Sakura-Con has announced Mayumi Tanaka as a guest of honor. Tanaka is widely known for her portrayal of Kuririn in the Dragon Ball series (as well as characters like Yajirobe and occasionally Uranai Baba, not to mention Luffy in One Piece). The convention is set to take place in Seattle, Washington from April 2-4.
A trailer for the third Dragon Ball Z Dragon Box from FUNimation has popped up as a mislabeled trailer for Volume 2 over on its respective Amazon listing:
This trailer is also narrated in-character (similar to the first two), though this time by Sonny Strait as Kuririn. While the trailer does not give a set release date, RightStuf's most recent catalog updates peg the set for 04 May 2010, just a couple weeks before the first domestic release of Kai.
FUNimation's blog has been updated with the voice recast information from Katsucon, as well as confirmations on characters who are retaining their voice actors in Dragon Ball Kai from the current cast. While some of this information has been indirectly leaked over the last couple weeks, this is the first official statement from FUNimation on main roles being kept:
Reprising their roles from Dragon Ball Z:

Goku – Sean Schemmel
Vegeta and Piccolo – Christopher R. Sabat
Raditz – Justin Cook
Master Roshi – Mike McFarland
Tien – John Burgmeier
Ox King – Kyle Hebert
Chi-Chi – Cynthia Cranz
Nappa – Phil Parsons

Also returning are Linda Chambers Young as Frieza and Sonny Strait as Krillin and Bardock.
There are still a couple characters that have not been mentioned, minor and otherwise. We have seen many calls for recastings of both Yamcha (previously Chris Sabat) and Kaiō (previously Sean Schemmel), neither of which have announced by FUNimation as-of-yet in terms of Kai voicing.
Key figures within FUNimation have stated that this new dub of Kai will be taken in a different direction from their up-until-now standard treatment of the series, such as using an accurate script. There is not much for us to say just yet until the actual product is released, but it is interesting to note how Tenshinhan is still being referred to as "Tien" (and to a lesser extent, the spelling of Freeza's name) — this may be an indication that some precedents set over the last 15 years may be too difficult to move past. We will certainly find out for sure in May!
With an uncut, bilingual home release (so far) planned as the first product fans in North America will officially receive, no matter your preference is for a language, it appears we will all get what we want.
As a minor aside, it is fascinating to be simultaneous talking about voice recastings for both the Japanese and English side of the franchise. It feels like conversations from ten years ago (the shift from Ocean Studios to an in-house FUNimation cast) have resurfaced in a tiny way!
Our forum buddy SHINOBI-03 let us know that the Arabic dub of Dragon Ball Z is set to continue this month, apparently picking up where it left off with episode 54. It is set to air on the channel "SpacePower", an Arabic cartoon channel aimed at teenagers and young adults. Two trailers have made their way to YouTube:
The original Arabic voice actor for Son Goku, Mr. Zeyad Errafae'ie, passed away on August 26th.