Tullece, Janenba, and Dabra have been revealed as playable characters in the upcoming Raging Blast 2. All three of them have been playable in prior games, but were not included in the first Raging Blast last year.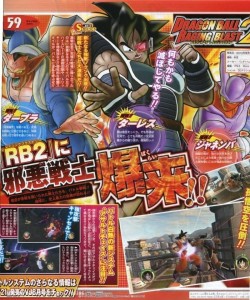 Additionally, the folks at Saiyan Island got a quick interview with a Namco-Bandai representative at E3 this past week, in which it was divulged that six characters that have "never" appeared in a Dragon Ball video game before will show up in Raging Blast 2.
We heard a claim like that once before, but they went out of their way in this interview to mention old games for consoles like the Super Nintendo, which never received domestic releases here in North America… so it sounds like they might be slightly more accurate than Atari's old claims. It is also noted that the game's character roster will span from Origins (presumably meaning the "first" series) through to GT, so that gives them plenty more room to work with in the supposed 90 characters without resorting to bottom-of-the-barrel characters as in Sparking! METEOR.