A new Dragon Ball movie will be officially announced in the pages of the next issue of Weekly Shōnen Jump (2012's issue #33) in Japan this coming weekend, as first announced online via @manganewsjapon (and re-posted on Anime News Network):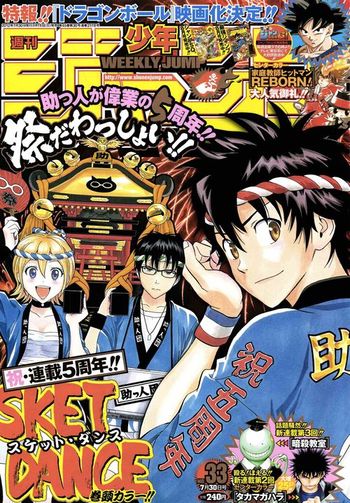 特報!! 『ドラゴンボール』映画化決定!!
Special Announcement! "Dragon Ball" set to be made into a movie!
Earlier this week, Jump began a special countdown website promoting something with the letter "D", but otherwise kept things very vague.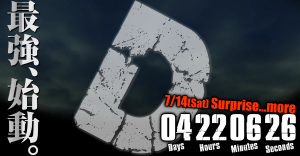 Taking to Twitter to fuel the fires, V-Jump (Shueisha's video game-focused magazine) prodded fans along letting them know that some had been guessing the correct series (confirming that it would indeed be related to an existing series, and not something like a new Shueisha digital endeavour). Just this morning, the countdown site was updated with a shadowy Shenlong in the background when the lightning crashes, also confirming the Dragon Ball involvement.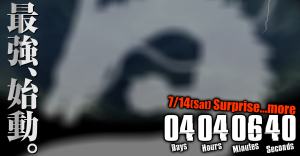 Unconfirmed rumors point toward script involvement from original manga author Akira Toriyama (a la Eiichiro Oda's involvement in the One Piece movie Strong World) and appearances by Goten and Trunks, hinting at a time frame around the Majin Boo story arc (itself a la the 2008 Jump Super Anime Tour special).
More information will obviously become available on Saturday — we will (of course!) be all over this one, so stay tuned!