Zenkai Battle Royale — the Japan-exclusive, arcade-only, multiplayer fighting game — is receiving a new "3.0" update (following the 2.0 "Super Saiyan Awakening" update in 2012), simply titled Zenkai Battle.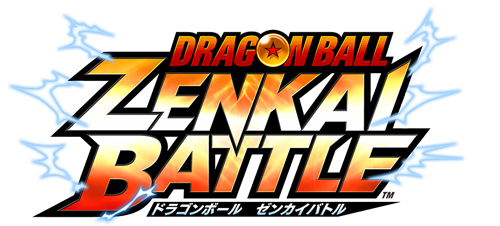 「ドラゴンボールZENKAIバトルロイヤル」が、2対2の「チーム戦」をメインとして進化を遂げる!!
チーム戦ならではの「新システム」!そして新たな「戦略」!超戦士達の闘いは新たなステージに突入だ!
全国のプレイヤーと2人でチームを組んで敵チームと勝負っ!
パートナーと協力し息を合わせて勝利を掴もうぜっ!

---

Dragon Ball: ZENKAI Battle Royale will evolve into mainly 2-on-2 "team battles"!!
A "new system" that you can only find in team battles! Plus new "strategies"! The super-warriors' battles will burst on to new stages! Partner up with players nationwide and face off against an opposing team!
Cooperate with your partner, synchronize your breathing, and grab hold of victory!
The game's official website, in conjunction with the August 2015 issue of V-Jump, reveals that Super Saiyan 3 Son Goku and Super Saiyan 3 Vegeta will be joining the roster as playable characters.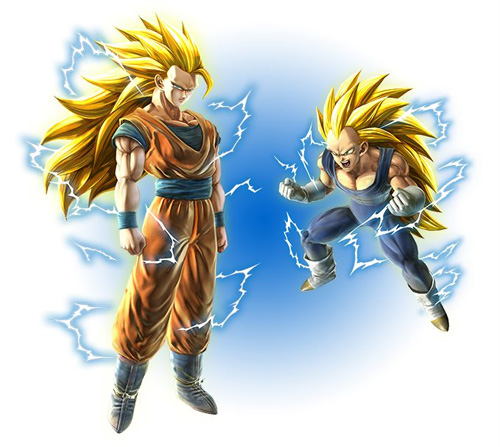 Additional information is promised for this week.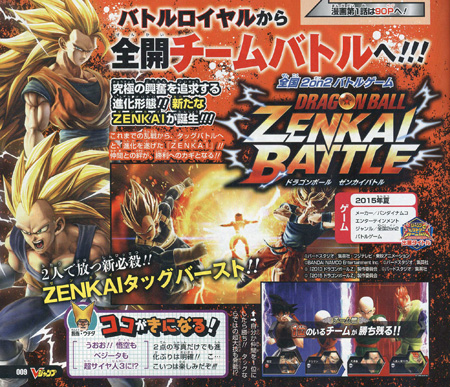 The game's 3.0 update will both launch and be on display at this year's Jump Victory Carnival next month.
The most recent additions to the roster have included Golden Freeza and Super Saiyan God Super Saiyan (SSGSS) Son Goku from Revival of "F".
Super Saiyan 3 Vegeta was developed for the Dragon Battlers card-based arcade game in 2009 before making his way to Raging Blast on the PlayStation 3 and Xbox 360 later that same year.
Zenkai Battle Royale first test-launched in Japanese arcades at the end of 2010 and, while it has continued to receive constant updates since then, has not had a home port announced.