Included within the two-disc Dragon Ball Super Original Soundtrack is a new comment from the series' musical composer, Norihito Sumitomo: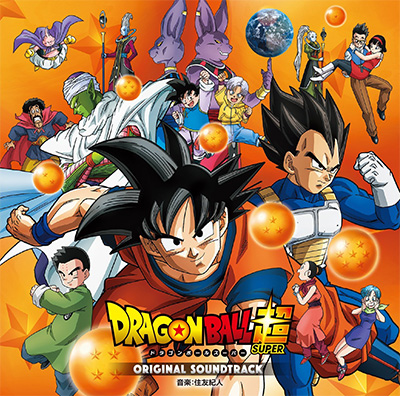 First off, as a Dragon Ball fan I want to share this feeling of "hooray, there's a new series!" with everyone.

And now, Dragon Ball Super has finally begun. I can't contain my excitement at the thought of a continuously unfolding new story from Toriyama-sensei's own hand.

All of us on the music creation team came together as one to do a thorough job making these tunes, so that they would go along with the characters and stories. I hope people also enjoy the subtler productions, that allow lines and sound effects to be audible when the episode airs.

Dragon Ball is a universal franchise, passed on from parent to child (as it was with me), and from child to grandchild throughout the whole world. While shouldering the great responsibility of working as a creator in charge of making part of it, I want to continue banging out fresh, cool new tunes, so I ask for everyone's support.
Sumitomo's comment has been archived in our "Translations" section.
The two-disc Dragon Ball Super Original Soundtrack was released 24 February 2016 for ¥3,500 + tax and is available via CDJapan and Amazon Japan.