While international companies tend to take the brunt of criticism for their endless Dragon Ball manga re-releases, Shueisha themselves have recently picked up this practice in Japan. Following the traditional tankōbon release and the landmark kanzenban re-release, we have also seen a surprisingly-convoluted "Full Color" digital and print release. This has all now been followed by the current "Sōshūhen" (or "Digest Edition") "just like it was back in Jump" oversized print release. Tune into our show this week for a brief history of these manga re-releases and a massive breakdown on the "Digest Edition" and its features, benefits, digital fakeries, and more!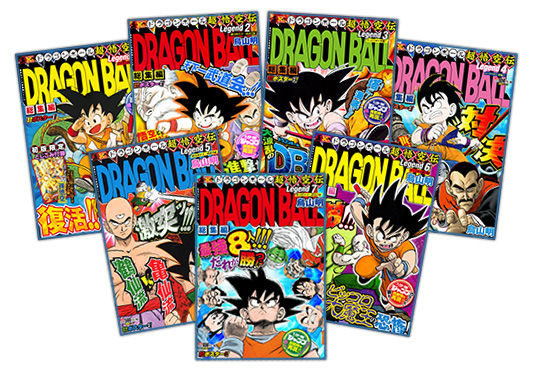 SHOW DESCRIPTION:
Episode #0410! Mike and Julian provide a brief history of Dragon Ball manga re-releases in Japan before turning their attention to the on-going "Soshuhen" (or "Digest Edition"). What makes this larger-sized, condensed release any different from the previous versions, and what type of fan do they suit best? Tune in for all this and a quick recap of the week's Dragon Ball news!
REFERENCED SITES:
Enjoy! Discuss this episode on the Kanzenshuu forum, and be sure to connect with us on Twitter, Facebook, Instagram, Google+, and Tumblr.
Our podcast feed is available via iTunes and/or Google Play Music. You can also listen to this episode by directly downloading the MP3, or you can listen on YouTube and/or SoundCloud.