Online retailers have updated their listings for the ninth Dragon Ball Super home video box set in Japan, covering episodes 97-108, continuing onward into the "Tournament of Power" in the Universe Survival arc: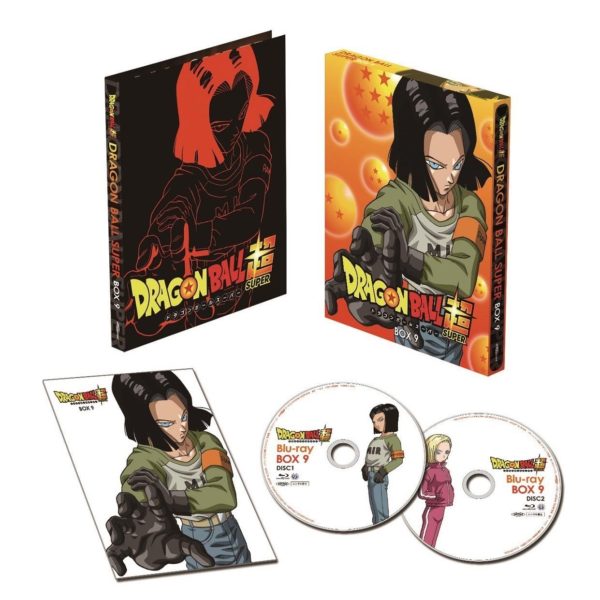 The disc label art features #17 and #18 from the Universe 7 team. As with previous releases, the box set will come packaged with a special booklet. On-disc extras will include a creditless version of the series' ninth ending theme song, "Far Away". Toei and Happinet have been releasing the series on DVD and Blu-ray box sets of 12 episodes each, all of which are cataloged in our "Home Video Guide".
The DVD set is listed at ¥12,096 (+ tax) and the Blu-ray set at ¥16,416 (+ tax), with both scheduled for release 06 January 2018 in Japan. Both DVD and Blu-ray sets are listed as two discs each. Sets are available to pre-order via CDJapan and Amazon Japan.
The series' eighth set was released in October, while the next three box sets are already set for release going through July 2018.
The Dragon Ball Super television series airs Sunday mornings at 9:00 a.m. on Fuji TV in Japan. The series now receives weekly simulcast streams on services such as Crunchyroll. FUNimation has also announced their American streaming and distribution license for the series, with the English dub beginning earlier this year on Cartoon Network, while the home video release also kicked off this summer.