The official Dragon Ball website's seventy-fourth entry in "The Nearly Complete Works of Akira Toriyama" — an on-going series highlighting rare and important pieces of the author's work over the years — is a piece of artwork and its accompanying message created for the Dragon Ball Kai premiere at the Tokyo International Anime Fair in March 2009: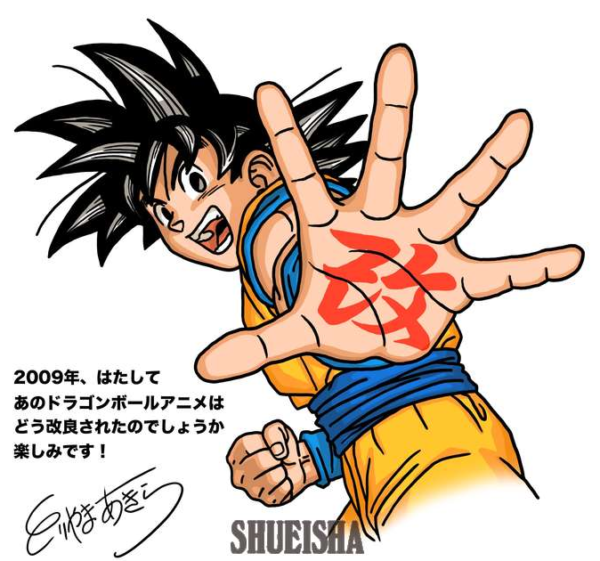 I wonder how the Dragon Ball anime will be improved in 2009? I'm looking forward to it!
– Akira Toriyama
The piece was recently reprinted in 2013's Super Art Collection.
The Dragon Ball Kai television series — released internationally as Dragon Ball Z Kai — took the original 1989-1995 Dragon Ball Z television series footage, remastered, and condensed it down for new broadcast and distribution in 2009. The Saiyan, Freeza, and Cell arcs were reduced from 199 to 98 episodes over the course of 2009-2011, while the Boo arc was split into multiple production versions for domestic vs. international distribution in 2014-2015.