Between the completion of a brand new television series, the debut of a new theatrical film, various video game lore and gameplay expansions, and everything in between, somehow 2018 managed to host just as many (if not more) twists and turns than any previous year. Here are Kanzenshuu's top five stories of 2018!
---

#5: November 8th – Voice Actor Tetsuo Gotō Passes Away at Age 68
Dragon Ball fans had only just gotten to know Tetsuo Gotō through his role as Universe 10's Kaiōshin Gowasu before we were devastated by his loss just a few short months ago. Beyond a rich voice-over history in various other franchises, Gotō left behind an incredibly memorable and empathetic performance in our series, and he will be missed as the universe continues to expand.

#4: February 21st – "Dragon Ball Super" Manga Vol. 5 Cover Art & Additional Covers
Toyotarō's manga version of the Dragon Ball Super series transitioned from a breezy supplemental piece of curiosity in 2015, to a further identity-confused adaptation/original story in 2016, to a head-scratcher of definitely an original story marching to the beat of its own drum in 2017, to undeniably a stand-alone entity looking to forge its own future in 2018. With that in mind, it was no surprise to see the collected editions — with the occasional touch-ups and chapter expansions — receiving closer inspection with each subsequent release. Volume five's bonus artwork was ultimately nothing too special, but fans were on watch.

#3: March 12th – Official Website for 2018 Dragon Ball Film Reveals Key Staff, Visual, Release Date, & Akira Toriyama Comment
The new film makes its first and only appearance here in the number three slot! While all of the film's news has received an enormous amount of attention, the announcement of Naohiro Shintani taking on animation supervision duties — previously held by franchise stalwart Tadayoshi Yamamuro — sent fandom discussions into overdrive whether the participants even knew the names in the first place. It was clear that the film and its producers were going for a completely new visual flair, and even before we knew Broli was coming back, the initial production announcements alone were enough to set more than a few hearts aflutter.
#2: January 18th – "Dragon Ball Super" Timeslot Shifts to New "GeGeGe no Kitarō" Anime Project in April 2018
Following retailer listings adjusting their Dragon Ball Super box 11 episode count from 133 to 131, the announcement that GeGeGe no Kitarō would be taking the Dragon Ball Super timeslot — its own timeslot a decade prior! — effectively confirmed the end of the series. Considering the enormous amount of revenue the Dragon Ball franchise was generating, it seemed like a bizarre move. Once the announcement was made, however, a flood of additional comments and news stories made their way to print and online spelling out what was all but confirmed at that point: Dragon Ball Super was indeed coming to an end.

#1: February 10th – "Dragon Ball Super Original Soundtrack Vol. 2" Announced For Release in February 2018
Some of last year's top stories also being music related seemingly confused many readers; while Kanzenshuu certainly has a rich history covering and documenting the franchise's music, you still might not necessarily think that a soundtrack listing could be the number one story of the year. We have a few thoughts on why this might be, however.
Particularly coming off the number two story, any additional pieces of Dragon Ball Super news were primed to explode. For starters, the series' first soundtrack was announced a few months ahead of its actual release, whereas this second soundtrack was announced just a short couple weeks ahead of time. News of another show taking its timeslot, a comprehensive soundtrack, and the formal reveal of the show's conclusion was enough to set discussions ablaze.
Independent of all this, many people considered the Tournament of Power's musical score a major step up in Norihito Sumitomo's compositions and style (even if some of it was technically a reprise of Dragon Ball Kai music!). There was an enormous amount of excitement for it to see a proper release, easily securing it a spot on Kanzenshuu's top news of the year.
---
In terms of popular website content this year, the evergreen "Animation Styles Guide" continued to bring in the readers, no doubt courtesy of our contributors and friends of the site continuing to focus more and more on the franchise's animators. We are excited for what 2019 may bring to our expanded documentation in this area!
Naturally, our "Translations" archive received an enormous amount of traffic. A wealth of new entries were added in 2018, along with a wonderful overhaul of the page providing visitors with more search and filtering options.
As for the podcast, our three-hour review of the Universe Survival arc (Episode #0439) was far and away the most listened-to episode across all channels. Other popular episodes included our discussion on the apparent end of Dragon Ball Super as the news was just coming to light (Episode #0432) and our various continuing entries in the Dragon Ball GT "Review of Awesomeness"… which we swear is coming back with a vengeance in 2019!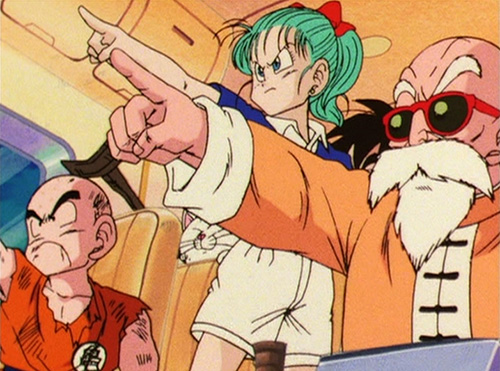 2019 will no doubt be another exciting and challenging year for Kanzenshuu and Dragon Ball fans. As always, we intend to double-down on everything that we do and do well, and we are excited to have you along for — when you trace it all back — this website's 21st year! Very few people have an opportunity to say that, and we do not take that for granted one bit.
Stay tuned for our annual podcast where we discuss these top stories, our own picks for the most significant stories of the year, and our prediction check-ins! Here's to a great 2019 ahead of us!