Following a similar release in 2015 for the theatrical film Dragon Ball Z: Resurrection 'F', the new film Dragon Ball Super: Broly received a promotional "newspaper" with various interviews, character biographies, merchandise highlights, etc. Various items from this release will be translated in the coming days, but first up is an interview with Dragon Ball Super manga author/artist Toyotarō.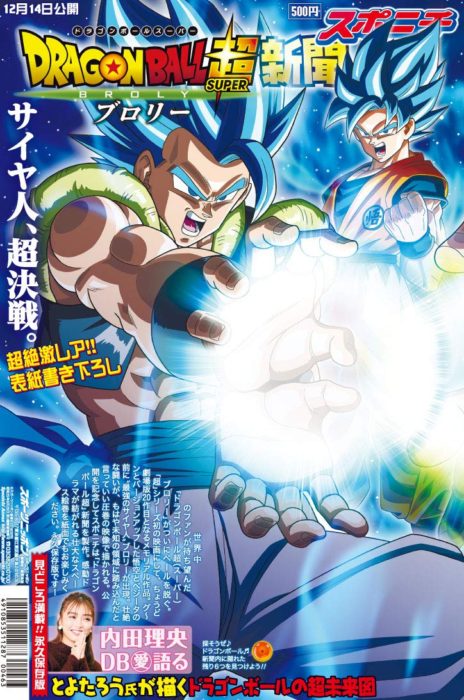 When we opened the door of his workspace, the expected scenery lay before us: sun-faded posters on the walls, a plushy of the Omni-King by the window, figures of Goku and Vegeta on a bookshelf lined with Toriyama works. Everywhere we turned, the merchandise on display told of Toyotarō's love for Dragon Ball.

"I really am an ordinary fan. I never thought that one of those fans would one day be able to draw Toriyama-sensei's works…. It's crazy. I don't have any confidence about making my art look like Sensei's; I struggle to work out the story; I'm still a work-in-progress. I try as much as possible not to view things objectively, because otherwise the pressure will get to me. (laughs)"
This interview has been added to our "Translations" archive.
The Sports Nippon Dragon Ball Super: Broly Times is still available for purchase (as an add-on item) for ¥500 on Amazon Japan.