This week on the show we took a dive into the ghosts of collaboration past with Akira Toriyama and Dragon Ball alongside Osamu Akimoto and Kochira Katsushika-ku Kameari Kōen-mae Hashutsujo (or simply "KochiKame" for short). Things start off back in 1991 with a two-page gag in Volume 69 of KochiKame, then jump ahead to 2006 with the 30th anniversary of the series and a special nine-page collaboration chapter which finds Ryo-san tossing parking violations against the unlikeliest of criminals.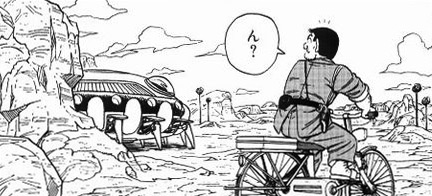 SHOW DESCRIPTION:
Episode #0302! VegettoEX and Julian dive into some crossover history. Osamu Akimoto's "KochiKame" series has mixed it up twice with Dragon Ball in its 30+ years. 1991 saw a short two-page gag that threatened to end the series entirely, while 2006 saw a nine-page collaboration chapter with Akira Toriyama himself. What kind of trouble does Ryo-san get into decade after decade with our favorite franchise? News recaps from around the world, your questions, and more rounds out the episode!
REFERENCED SITES:
Enjoy! Discuss this episode on the Kanzenshuu forum!